When it comes to styling a space, it can be easy to think you've got this nailed. You've studied your interior design magazines, followed your favourite designers on Instagram, and curated a polished Pinterest gallery oozing with inspiration.
However, before diving in, it's often worth taking the time to tap into the well of design secrets employed by the professionals. This will help you achieve an inherently stylish look for your space rather than simply producing a carbon copy of those room makeovers you see on reality TV.
When opting for a neutral colour palette, inject personality by playing with textures.
Decided to coat your room in neutral tones? Keep in mind there's a fine line between sophisticated chic and just plain boring. One of the most important rules here is to really get playful with textures: try mixing and matching open-weave linen with taffeta or silk; pair rich leather with rustic straw; or team lustrous sheens with distressed velvet.
If you've chosen dark colours for your walls, make sure you paint your skirting boards to match
Image courtesy of Styleness (www.styleness.com.au)
Decking your space out in bold, dark colours means you can't be timid. One prime mistake many home decorators tend to make is restricting their use of strong hues. In fact, one of the most effective strategies here is to paint everything the same colour – when you take away that contrast between your walls and your trims, you elicit a much stronger effect.
There is a place for a 'more-is-more' mindset – as long as you employ symmetry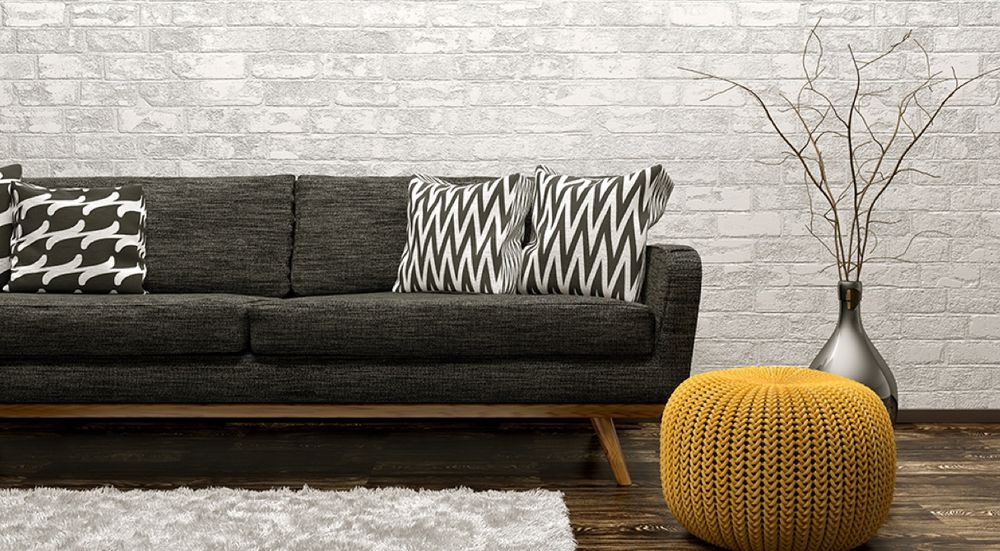 If you're more inclined towards busy patterns and cosy spaces, a bit of friendly 'clutter' can create a warm and inviting atmosphere when approached strategically. Design experts suggest using prints in pairs, thereby positioning the same textile on one side of the room as the other – for instance, you can team a busy rug with 'clashing' armchairs, as long as the armchairs sit opposite one another. This emanates a neat balance rather than forcing the eye to strain to take it all in.
Install glass shower screens when battling with small bathrooms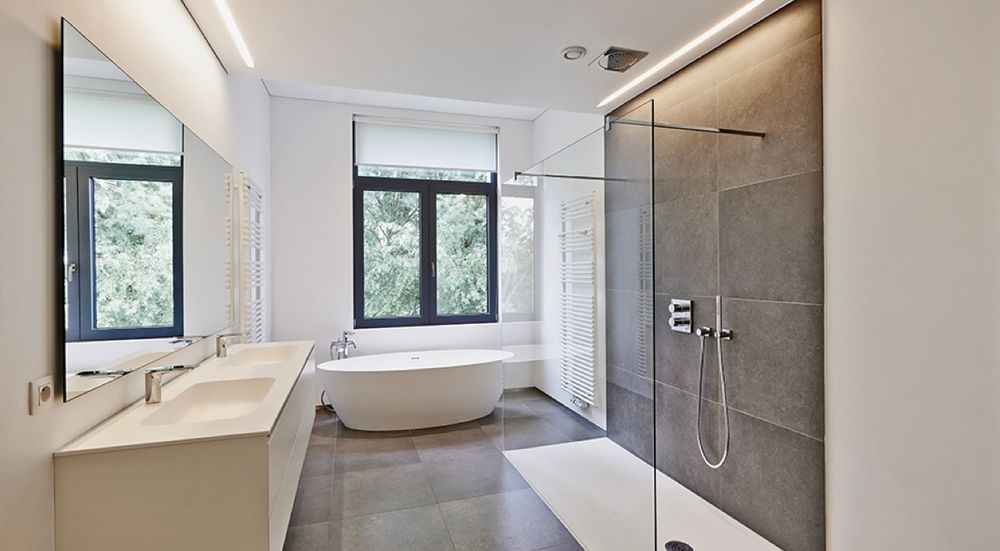 The key to opening up cramped bathroom spaces is to keep things as streamlined as possible. Experts suggest opting for transparent glass shower screens and doors that run from the floor to the ceiling, as this gives the optical illusion of extra square footage. If possible, continue the theme by running your floor tiles straight into the shower stall rather than interrupting the space by using two different materials.
Keep your space fresh by matching your displays with the seasons
While it's a lovely idea to have fresh flowers in the home all-year round, staying stylish means going with seasonal trends – literally. Try scattering clusters of candles during winter time, and set up a few glass bowls of dried leaves or potpourri through autumn months.
Image courtesy of Styleness (www.styleness.com.au)
Have a question? We're here to help
1300 918 390
Mon to Fri 8am - 7pm & Sat 10am - 3pm