Our curved curtain tracks have just landed! We're celebrating with 10% off all curtains + free shipping for all products. Offer extended until 30th April.
Curved curtain tracks are perfect for corner, box and bay windows. Read on to learn about our new curved tracks and how to qualify for our 10% off promo using the code CurveitUP.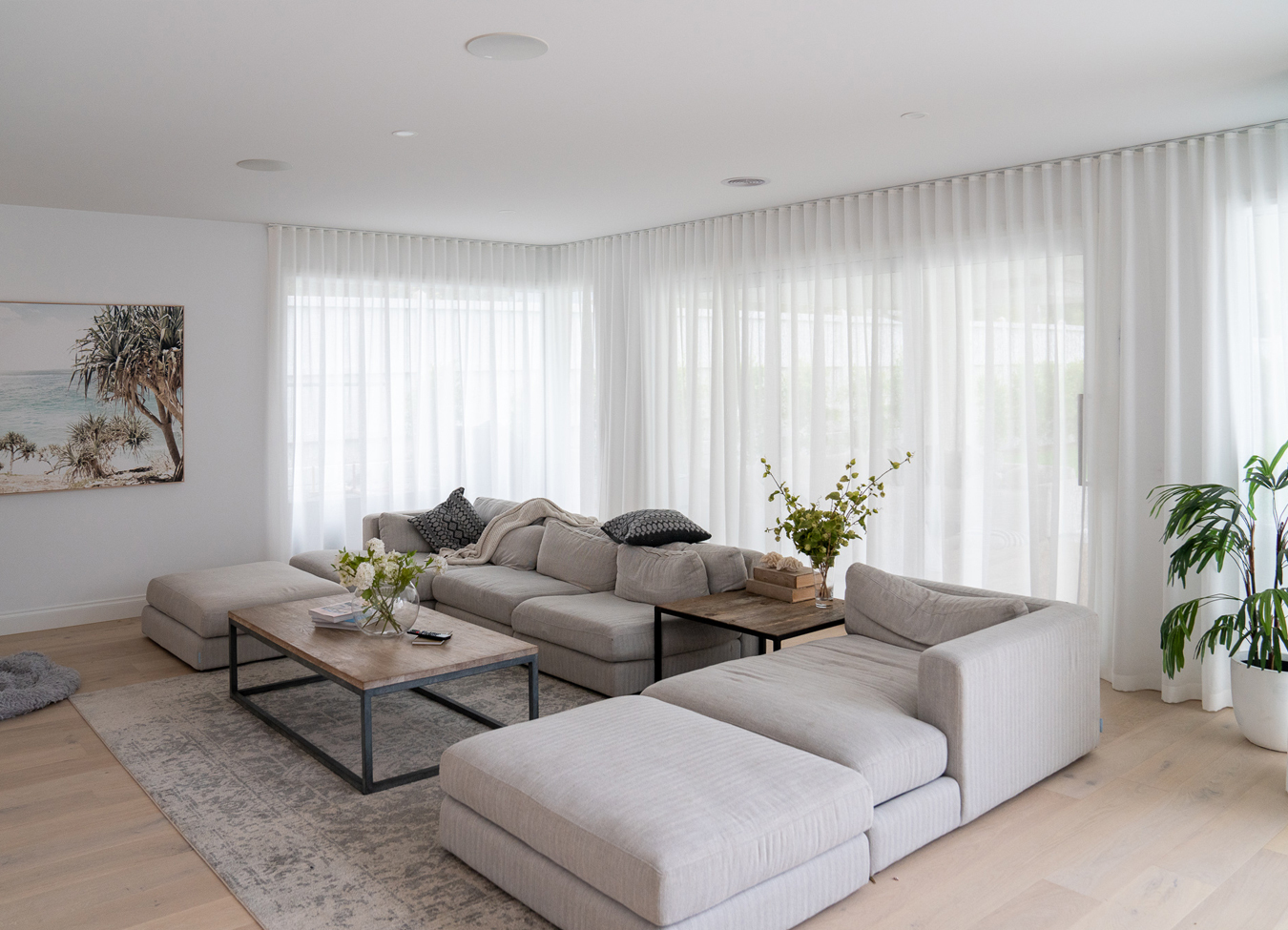 Our designer curtains now have irresistible curves
We're over the moon to be launching curved curtain tracks on our website. Our customers can now design and order curved curtain tracks for their corner windows and box and bay windows online. Our seductively sleek tracks curve to fit into and wrap around corners beautifully, and scream designer cool. They look incredibly dramatic paired with floor-to-ceiling or wall-to-wall curtains, and inside bay windows. We love designer curved curtain tracks because they add sophisticated drama to period homes, and they complement and soften the clean lines of modern architecture. Our powerful website lets customers order custom tracks with 45 and 90 degree curves. For something more bespoke, customers can call our team for expert style advice and to order over the phone.
How to qualify for our curved curtain tracks promotion
Order any curtain(s) from our range by 30th April 2021 to qualify for 10% off the total price. It doesn't have to be a curved track (but we think it'll be love at first sight when you see them). You can also get free shipping Australia-wide until 30th April 2021 for ANY product, including blinds, curtains and shutters (and with no exclusions whatsoever!). Make sure to use the promo code CurveitUP when you order.

Follow our 4 easy steps to designer quality DIY curtains.
1. Order your samples. Order your free samples and we'll express deliver them to your door.
2. Measure up like a pro. Use our super handy guides to measuring your windows, corner windows and bay windows and get a quick price online.
3. Customise your order. Customise your designer curtains, corner window curtains or bay window curtains and order online, then we'll take care of the rest. Use the promo code CurveitUP.
4. DIY install. We'll deliver your Aussie made curtains direct to you, then you install using our easy online guides for designer curtains, corner window curtains and bay window curtains.

That's it! The only thing you need to worry about is containing your excitement until your order arrives!
Have a question? We're here to help
1300 918 390
Mon to Fri 8am - 7pm & Sat 10am - 3pm