Double Roller Blinds
Our cutoff dates are rapidly approaching. Order today for pre-Christmas delivery.
from $175
Get a quick price
Create your custom dual roller blinds to perfectly fit your windows, with a quick quote available based on your specific measurements.
Combining two blinds in one
Double roller blinds give you the greatest versatility out of all of our blinds. This innovative blind system has two different kinds of blinds on a single bracket.
Maximise space and control light, privacy and thermal insulation
When selecting your double roller blinds, think about how you want your blinds to function and to look.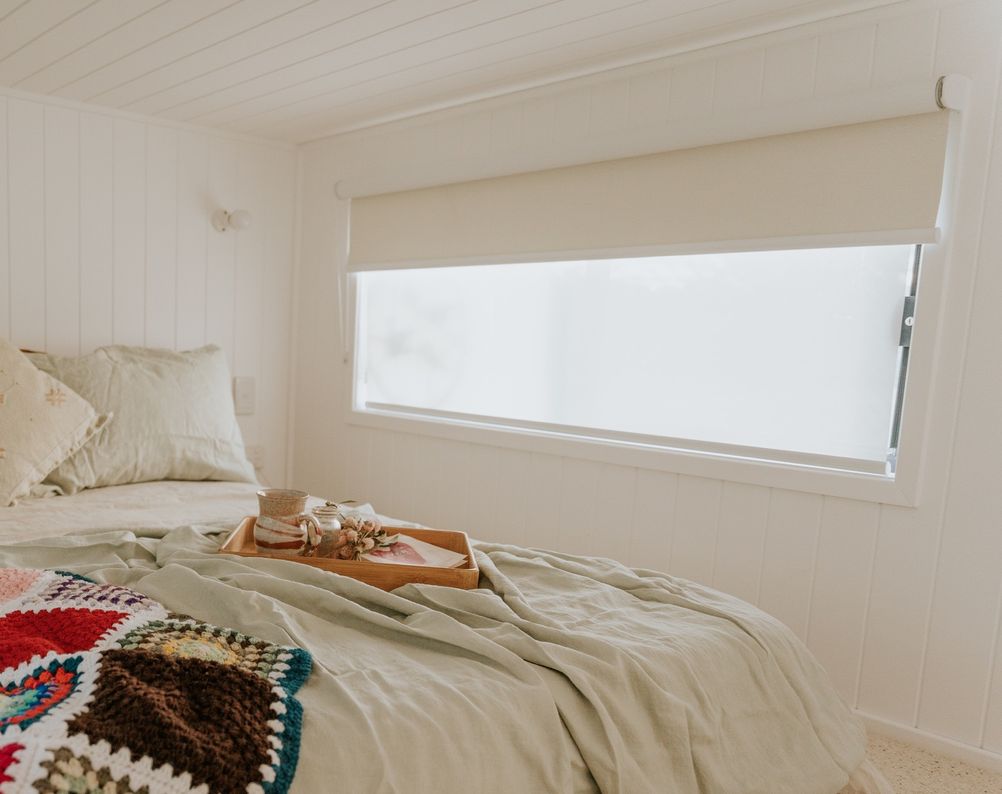 Daytime and nighttime privacy
Combining two blinds in one, you can have blockout blinds for complete privacy at night and sunscreen or light filtering blinds providing daytime privacy.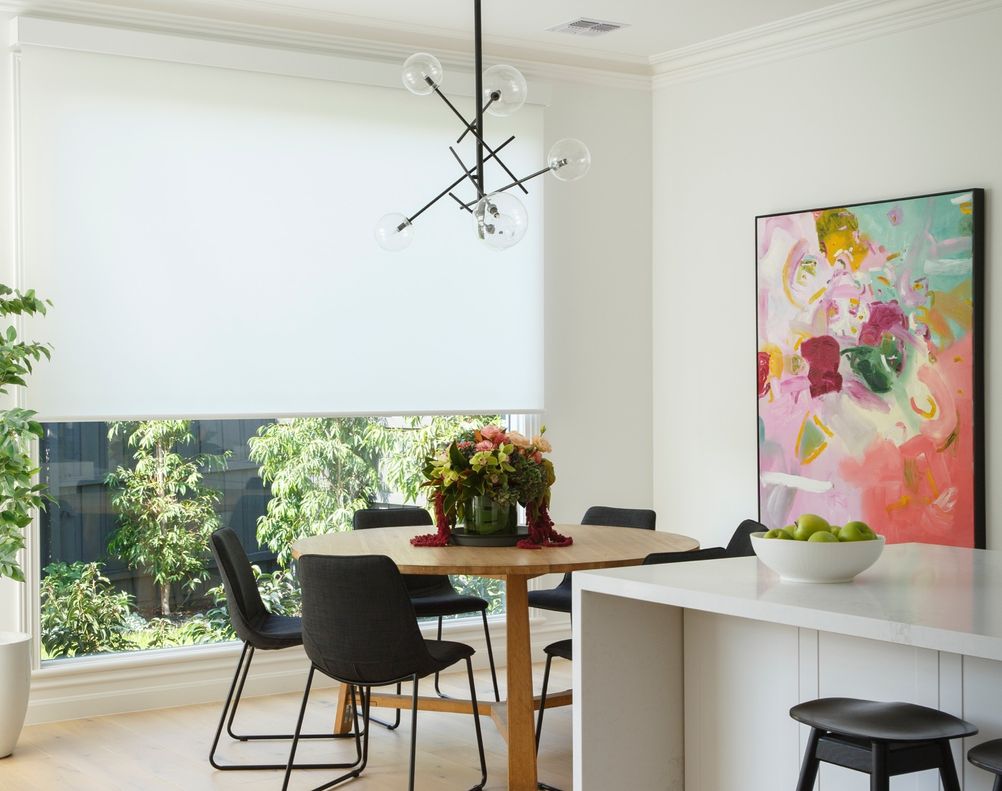 Diffuse sunlight, block UV rays
Light filtering and sunscreen roller blinds will provide day time privacy without loosing light. Sunscreen roller blinds block 95% of UV rays, to help protect your furniture and flooring from fading.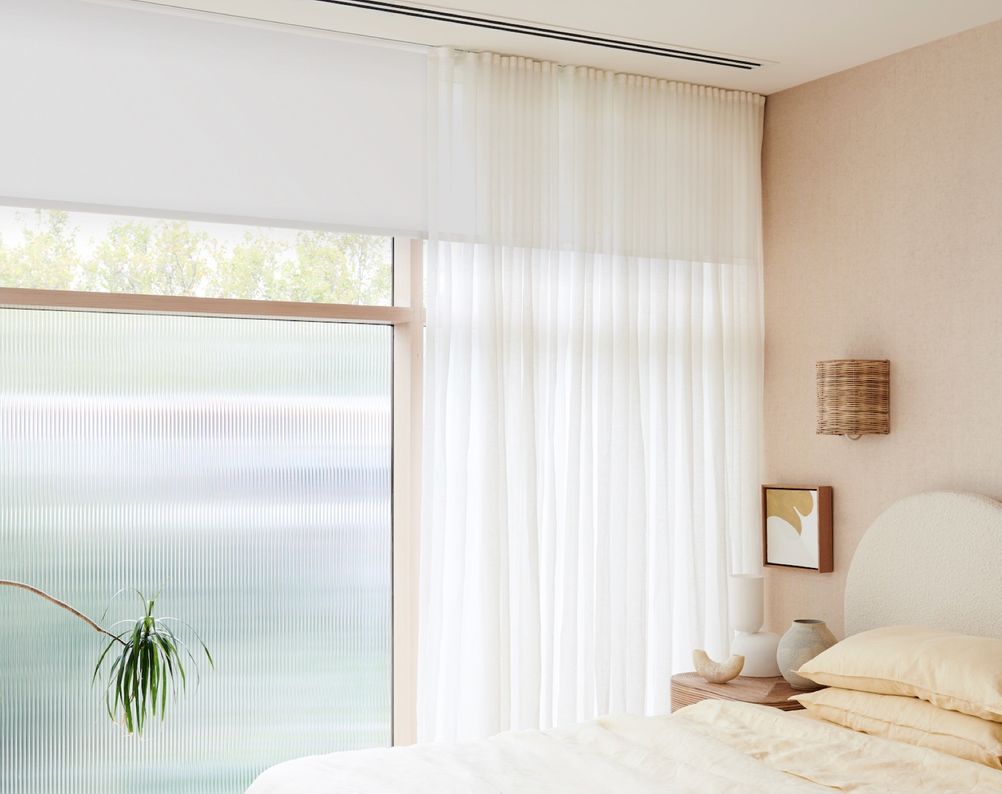 Excellent thermal insulation
Premium quality blinds that incorporate blockout and acrylic linings stop heat escaping from your home in winter, and block cold draughts. In summer, blockout roller blinds deflect the sun's rays and help keep your home cool.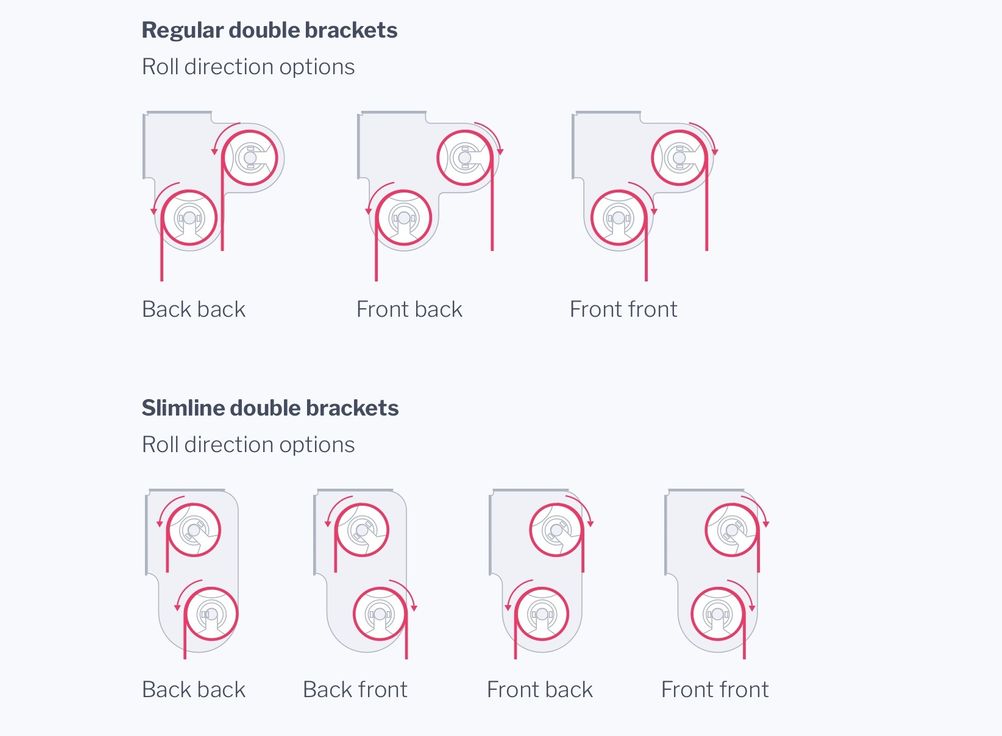 Double roller blinds fits for all windows
Combine two separate roller blinds in small spaces to ensure minimal projection into the room, or choose double roller blinds with regular or slimline brackets.
In such a small space, having window coverings with minimal projection into the room is so important.
Blinds that last longer
We know Aussie made means superior craftsmanship, that's why we offer a 5 year warranty on all materials, mechanisms and components of your blinds. Have peace of mind for years to come.
Our roller blinds don't fray. We crush and ultrasonic cut our fabrics, meaning they last longer.
Control your blinds in a heartbeat, any time and anywhere.
Whether you're cooking or couch-surfing, control your roller blinds without needing to look up from what you're doing.
Designer blinds meet premium technology.
Somfy + DIY Blinds
Can you add motorisation to double roller blinds?
Motorisation is a smart and effortless addition to your double roller blinds. You can use a remote control, smart phone or your voice to control one or each of your roller blinds. Motorised roller blinds are child safe, super accessible and look sleek, as you do not need any chains.
Motorised is available for double roller blinds wider than 595mm. Just add motorisation as your control option when customising your blinds.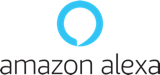 Amazon Alexa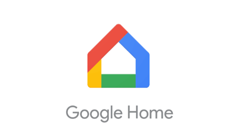 Google Home

If This Then That
Find your perfect fit
We use some of the best materials in the world. Our roller blinds range is packed with the latest colours, textures and premium brands.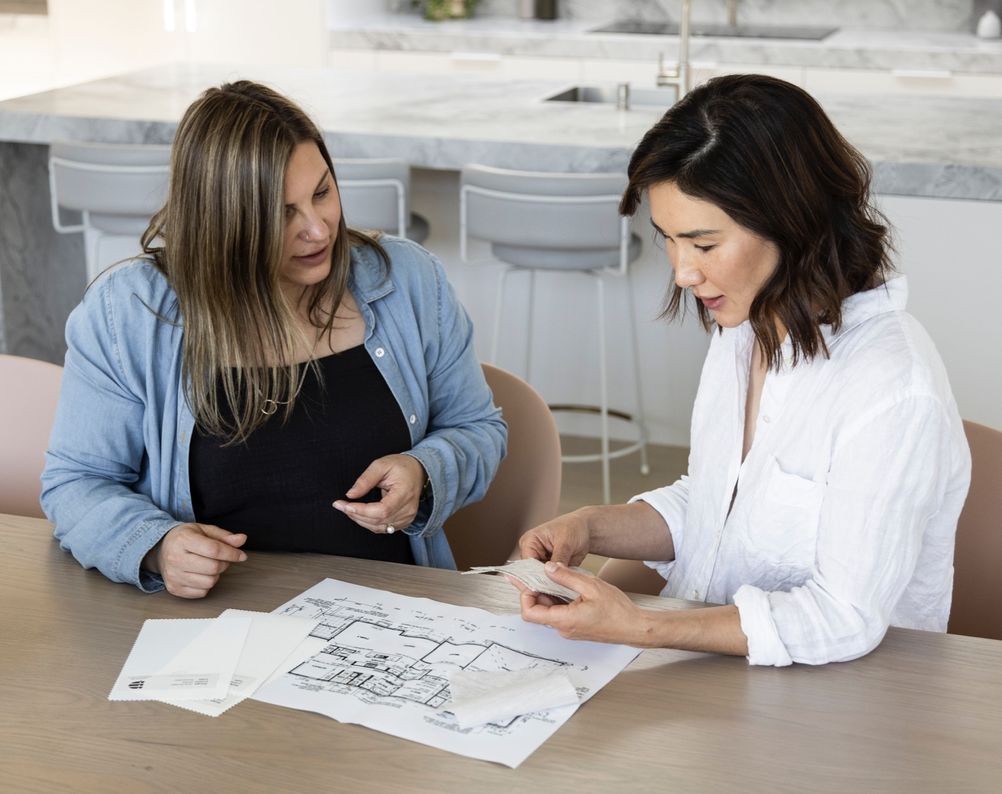 Get touchy feely with our fabrics
Choose your free roller blind samples online, and we'll express deliver them to your door.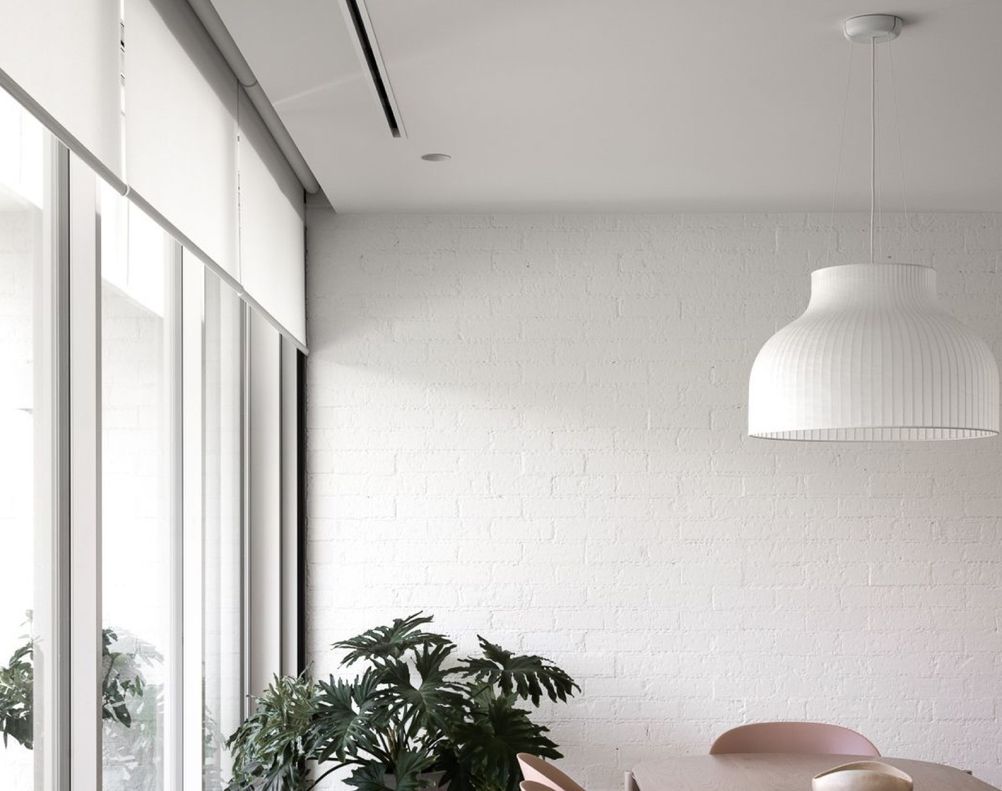 Double roller blinds for large windows, bi-fold and sliding doors
Linked double roller blinds are our favourite solution for extra wide windows and sliding or bi-fold doors. Customise the design, layout and control of your linked blinds, so you can easily access your windows or doors.
Match your roller blind fabric to your wall colour or window frames. It creates a gorgeously seamless look.
DIY install or we can do it for you
Our double roller blinds are easy to measure and install yourself with our helpful guides, however if you can't DIY we can professionally install them for you!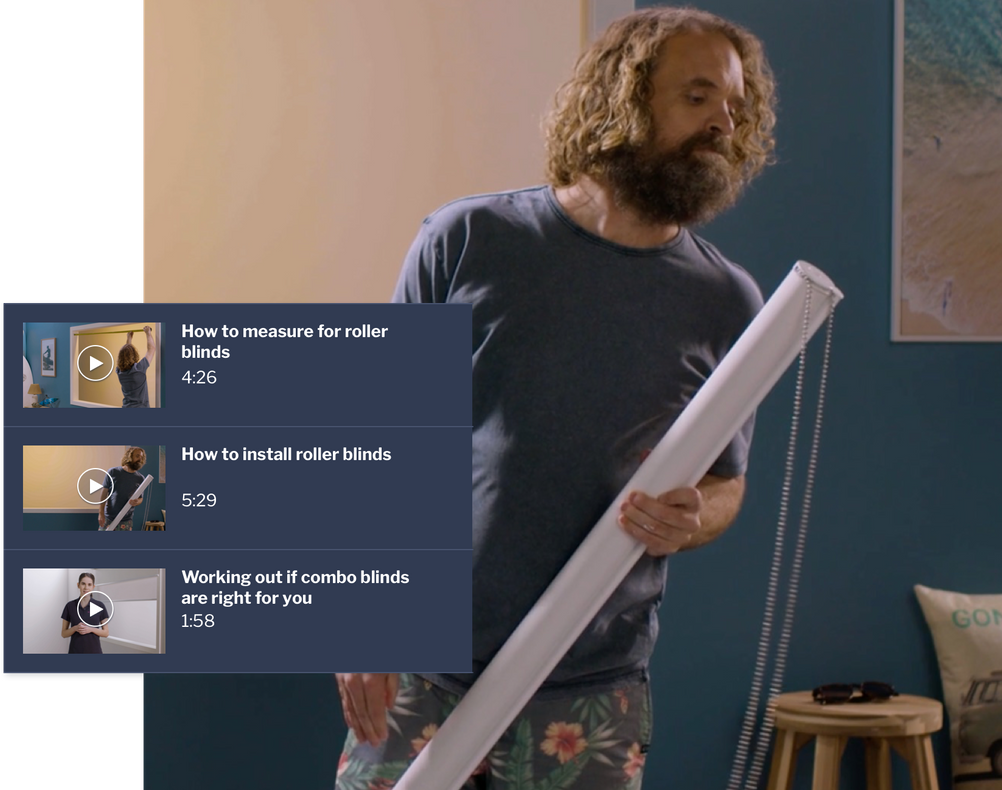 It's easy to DIY Install with our helpful guides
Our easy to use guides and videos will help you with every step of the DIY process from tips, measuring and installing and technical information about our products.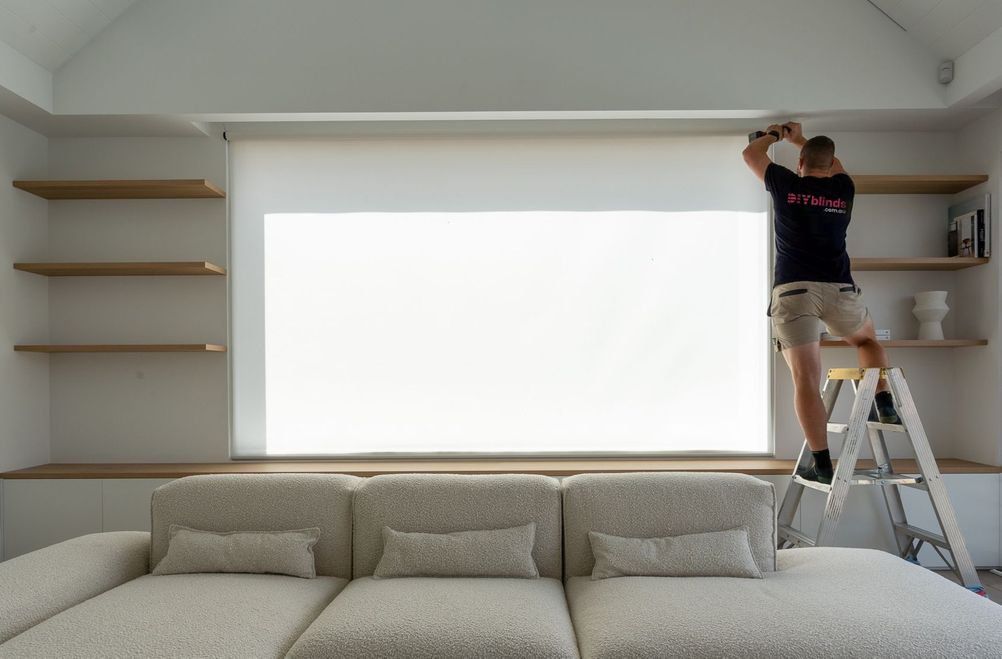 Can't DIY install? We can do it for you.
If you don't like to DIY, that's OK! Our professional install team is here to help. We provide check measure for $99 and installation services from $250 across Victoria, New South Wales and Queensland. Find out if installation is available in your area.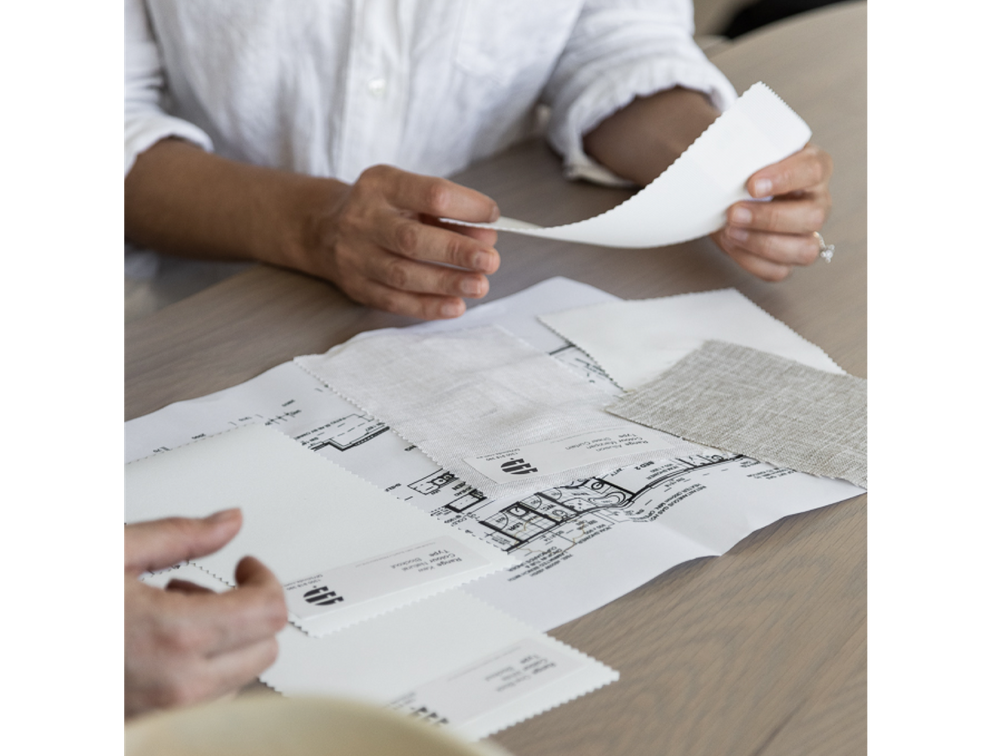 Renovating or building?
Share your house plans with us! We'd love to help design your window furnishings.
Be inspired
Browse our online showroom and download our free magazines full of great ideas for your space.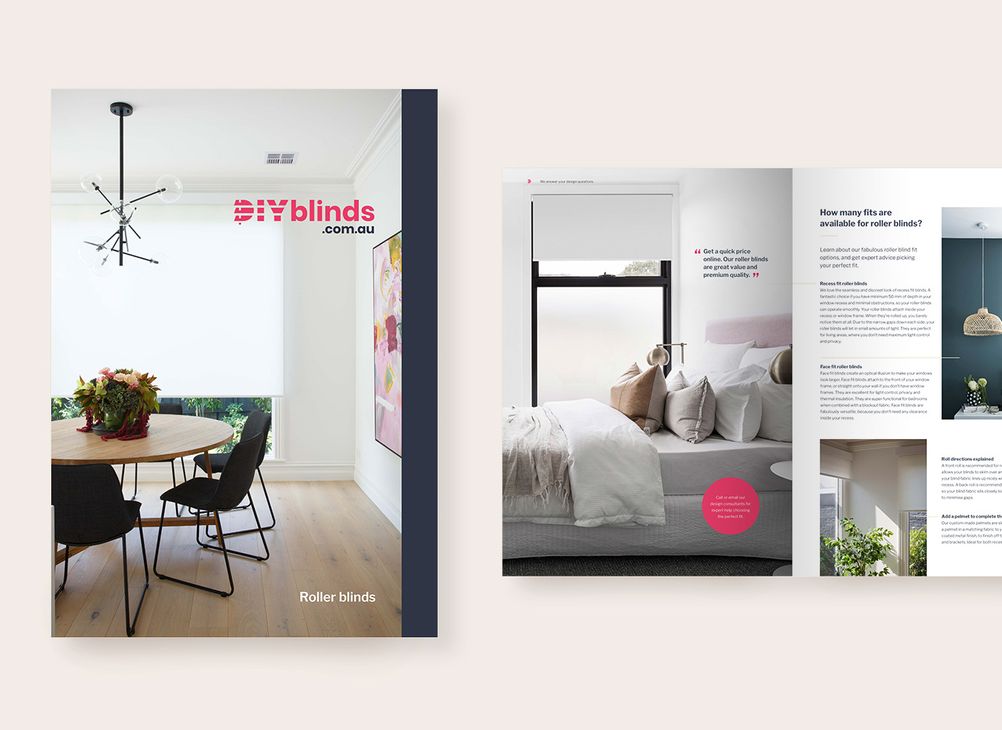 Free roller blinds magazine
Download the roller blinds magazine full of the latest trends and styles to help you find your dream look.
Frequently asked questions