We can install
when you can't DIY
Our professional installation team can install your blinds for you. It's super convenient and provides an expert finish. We offer check measure and installation services across Victoria, New South Wales and Queensland. See if installation is available in your area.

While our cut-off for guaranteed pre-Christmas installation has now passed, you can still order for installation and get ahead of the 2024 installation queue today.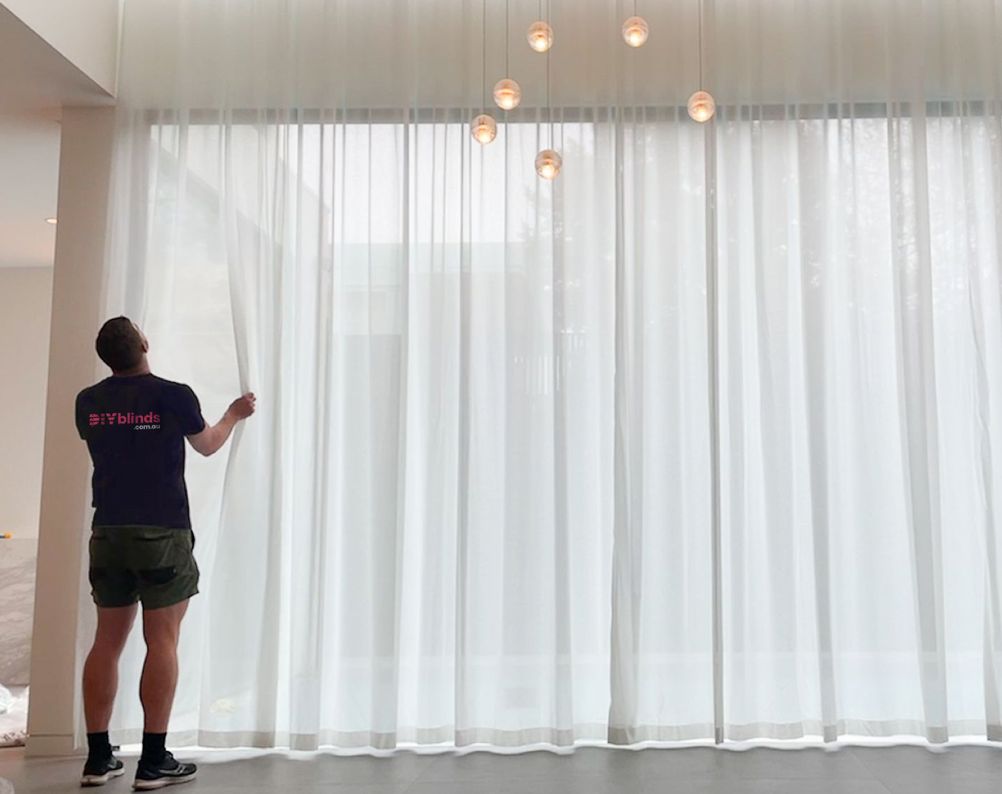 Let our professional install team do it for you.
If you don't like to DIY, that's OK! Our professional install team is here to help you.
Customise your order on our website and simply select installation at checkout. We will come to your home to check your measurements. Our professional installers will make sure that your measurements are completely accurate.
Once your order is ready, we will professionally install your blinds, curtains or shutters.
How professional install works
Step 1:
Measure up
Measure up using our helpful online guides and get a quick price online. Still not sure? Contact us to organise a professional measure.
Step 2:
Customise your order
Customise your blinds, shutters or curtains and order online.
Step 3:
Check measure
Our installation team will book an appointment to check your measurements in your home and alter if needed.

Step 4:
Professional installation
When your order is ready, we will schedule your professional install for an expert finish.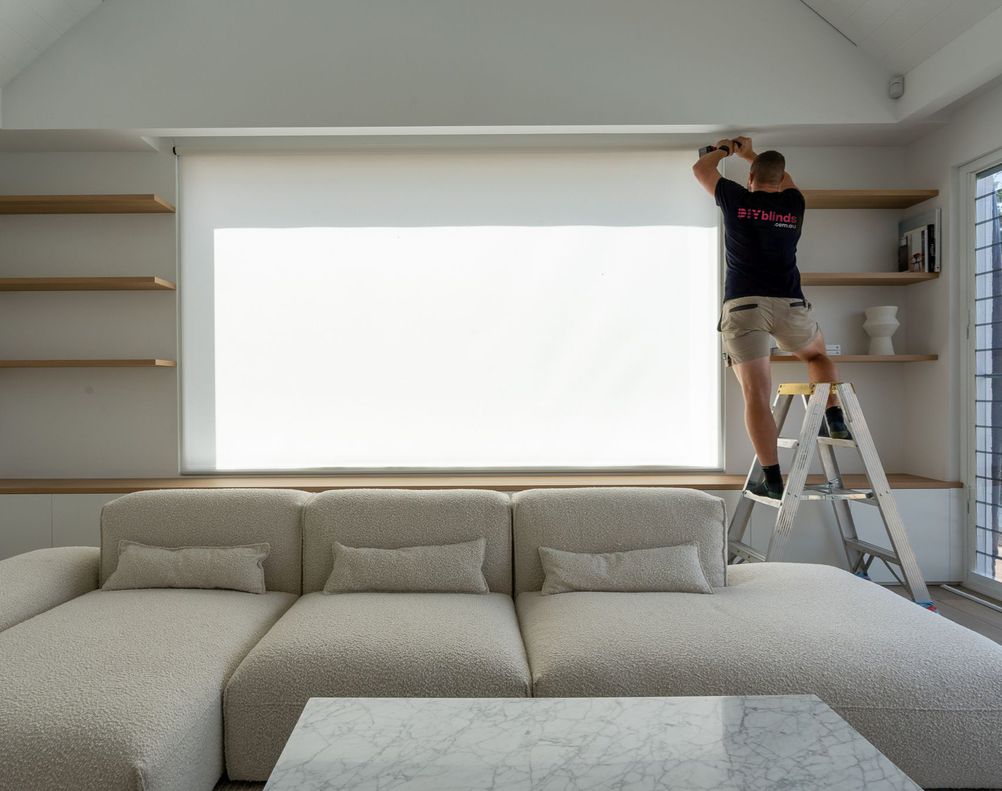 What is a check measure?
We will book an appointment to come to your home and ensure the measurements you gave us are right.
If changes to measurements are required, we will update your order for you.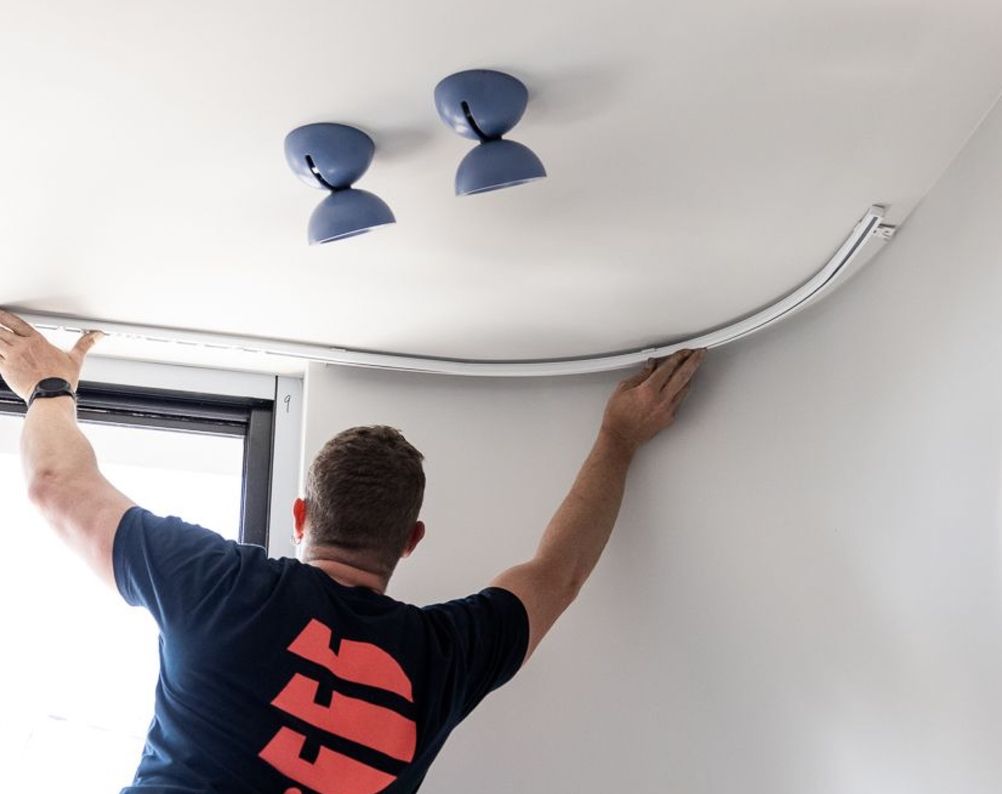 Professional install is super convenient and provides an expert finish.
When your order is ready, our team will book a professional installer to come and install your blinds.
You'll get to choose the day and time. We bring your order with us and take away all the rubbish. We'll bring the tools needed for your job, so there is nothing you need to do.
If you have old blinds, we can take those too for an extra fee.
We were so happy with the installation, the DIY Blinds team took special care and ran us through all the features in the home automation system when it was set up.
Service areas
We are constantly adding new service areas. Don't see your area? Call us on 1300 918 390 to discuss your project.
VictoriaMetro Melbourne (50km from city)Geelong
Mornington Peninsula
New South WalesMetro Sydney (50km from city)Byron Bay
QueenslandMetro Brisbane (50km from city)Sunshine CoastGold Coast
(Byron Bay)
Price table
The following list is a breakdown of our installation costs. $99 check measure and minimum $250 for installation.
Installation charges are calculated at checkout. Pricing is variable and based on the type and number of products you order.
If you are outside of our service areas, please call 1300 918 390 and we can discuss your requirements.
| | Price incl. GST |
| --- | --- |
| Check measure | $99 |
| Blinds installation | |
| Roller blindsVenetian blinds | $25 per blindcalculated at checkout |
| Motorised roller blinds (includes programming) | $60 per blindcalculated at checkout |
| Vertical blinds | $25 per blind |
| Panel glide blinds | $25 per panel |
| Roman blinds | $25 per panel |
| Shutters installation | $60 per panel |
| Curtains installation | |
| Designer curtainsMotorised curtains | $42 per metre |
| Double curtains | $84 per metre |
| Other items payable after installation* | |
| Installing intro brick | + $10 on above rates |
| 2 man installatione.g. Extra tall ceilings or oversized curtains (over 6 metres) | + $100 per hour |
| Removal and disposal of existing blinds | $10 each |
Frequently asked questions
Have a question? We're here to help
1300 918 390
Mon to Fri 8am - 6pm & Sat 10am - 3pm