Smarter blinds with retrofitted motorisation.
Motorisation isn't only for brand new blinds. Upgrade your current blinds with effortless, luxury Somfy technology. It's super quick and easy to install, and what's more it's competitively priced too.
Can I retrofit my blinds?
Take our quick quiz to check if your blinds can be retrofitted with motorisation. If you're still not sure, call us to speak to one of our design consultants. We're here to help! Blinds manufacturers each tend to use different tubes and components and we can only retrofit certain models and blinds widths larger than 710mm.
We've made retrofitting motorisation so easy.
Add motorisation to your current window furnishings to enjoy more precious time at home and take the hassle out of your everyday. You'll feel like a rockstar every time you open your blinds.
Installation is a breeze.
Add your new Somfy motor to your current blinds in 3 easy steps. No electrician required!
Effortless from morning to night.
Get on with your day, knowing you can control blinds from anywhere and they're scheduled to respond to your routine.
Install in 3 easy steps
It really is so quick to retrofit your blinds with a Somfy Sonesse motor.
Step 1: Remove your chain drive
Unclip your roller blind and remove the chain drive with a gentle tug.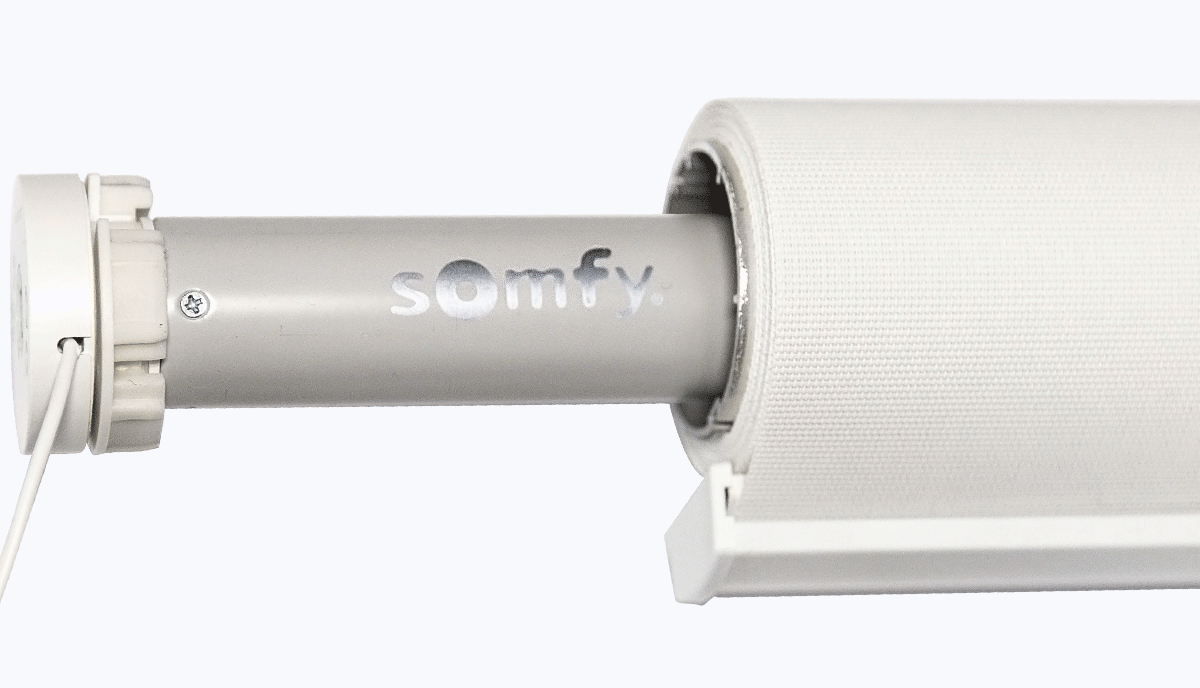 Step 2: Insert the motor
Grab your Somfy motor and slide it into the chain drive end of your roller blind. Be sure to line up your adapter and the tube profile so it slides in easily.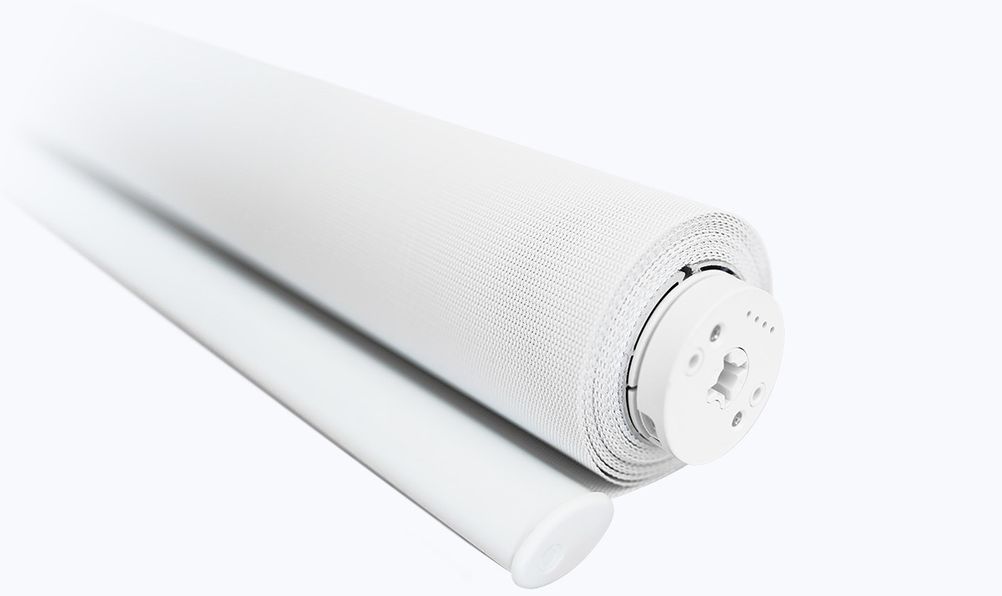 Step 3: Get ready to use your motorised blinds
Click your roller blind back into your brackets and you're ready to go! Use our easy, online guide to set up your Somfy remote.
Our blinds were so easy to retrofit. We love our new Somfy motors, they make life simple.
Chains be gone!
For sleek and streamlined blinds just swap out your chains for a Somfy motor. Easy!
Goodbye ugly chains!
It's so easy to slide out your blind's current chain drive and slide in a premium Somfy motor.
Timed to match your lifestyle
It feels great to no longer have to pull chains on your blinds. Open and close your blinds without needing to stop what you're doing.
Smarter, functional blinds that do more
Whether you're cooking or couch surfing, control your blinds without needing to stop what you're doing.
We're a busy family and motorisation is super easy!
Keep your little ones safe.
Our motorised blinds have no chains, so there are no hazards for the little people in your life.
Let's get real about child safety.
Children love to climb and play, and don't understand the dangers of curtain cords and chains. Thanks to the sleek and minimal design of our motorised blinds, they are safe for kids to roam at home.
No science degree needed.
Motorised blinds aren't just for tech geeks. Somfy's premium range of motors and accessories, are a joy to use and so easy you can set them up yourself.
Retrofit with Somfy Sonesse.
The perfect motor for retrofitting blinds. Somfy Sonesse 30 is a premium, battery powered motor.
Keep everything under control.
Choose exactly how you control your motorised blinds: remote, smart phone or voice activation.
Somfy Sonesse 30
Somfy's premium, battery powered motor. Designed so you can quickly install it to blinds you already own.
Whisper quiet
Sleep easy knowing your blinds won't wake you (or your loved ones) up. Somfy's battery powered motors are designed to be whisper quiet, making them ideal for bedrooms.
Charge just once a year
Spend less time charging your blinds. Somfy's fast-charging, built-in lithium ion battery lasts for almost a full year without a charge. As the battery runs low, an LED lights up to indicate it's time to recharge with the Somfy motor charger.
Quick and easy self-installation
Add a motor to your blinds in no time. Our battery powered motors come ready to install and you don't need any electrical knowledge. Bonus!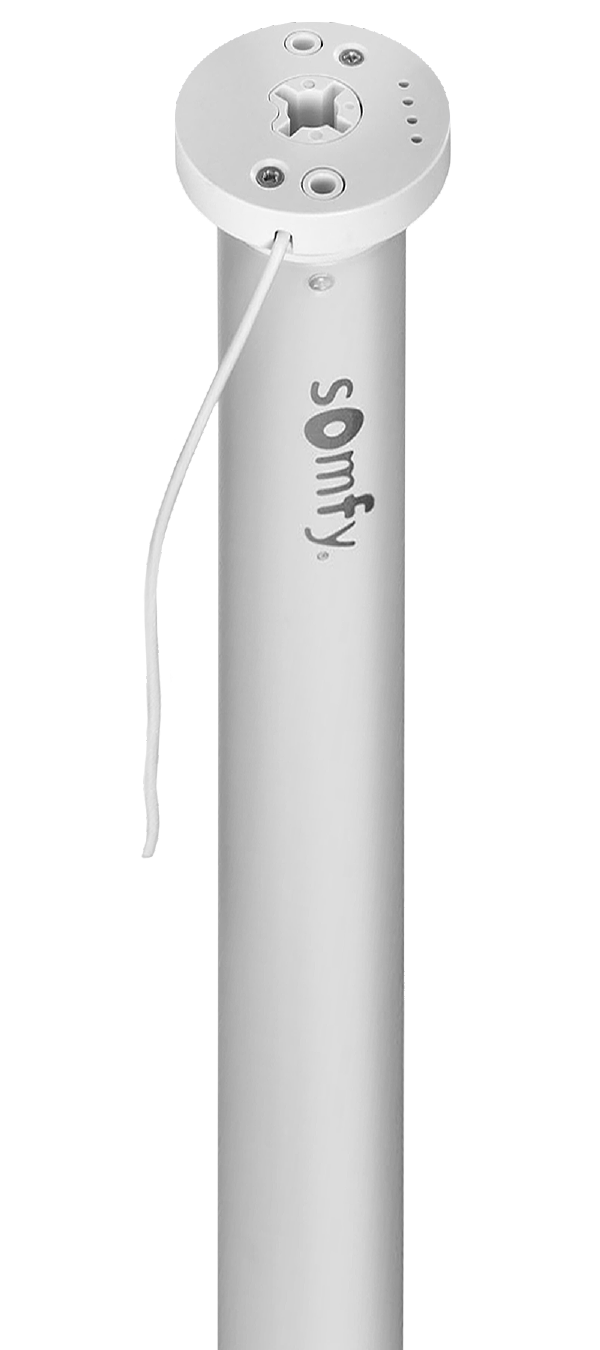 You're in complete control.
It's totally up to you, how you control your blinds. Choose the option that best suits your lifestyle: remote control, smart phone or voice control.
Somfy remote control
From $90
Depending on your home and blinds, select from our range of Somfy Situo remote controls allowing up to 5 motorised blinds to be controlled from the 1 remote.

For separate rooms like bedrooms that have one motorised blind, we recommend a one channel remote. For common areas such as a living room with multiple motorised blinds, we recommend a five channel remote.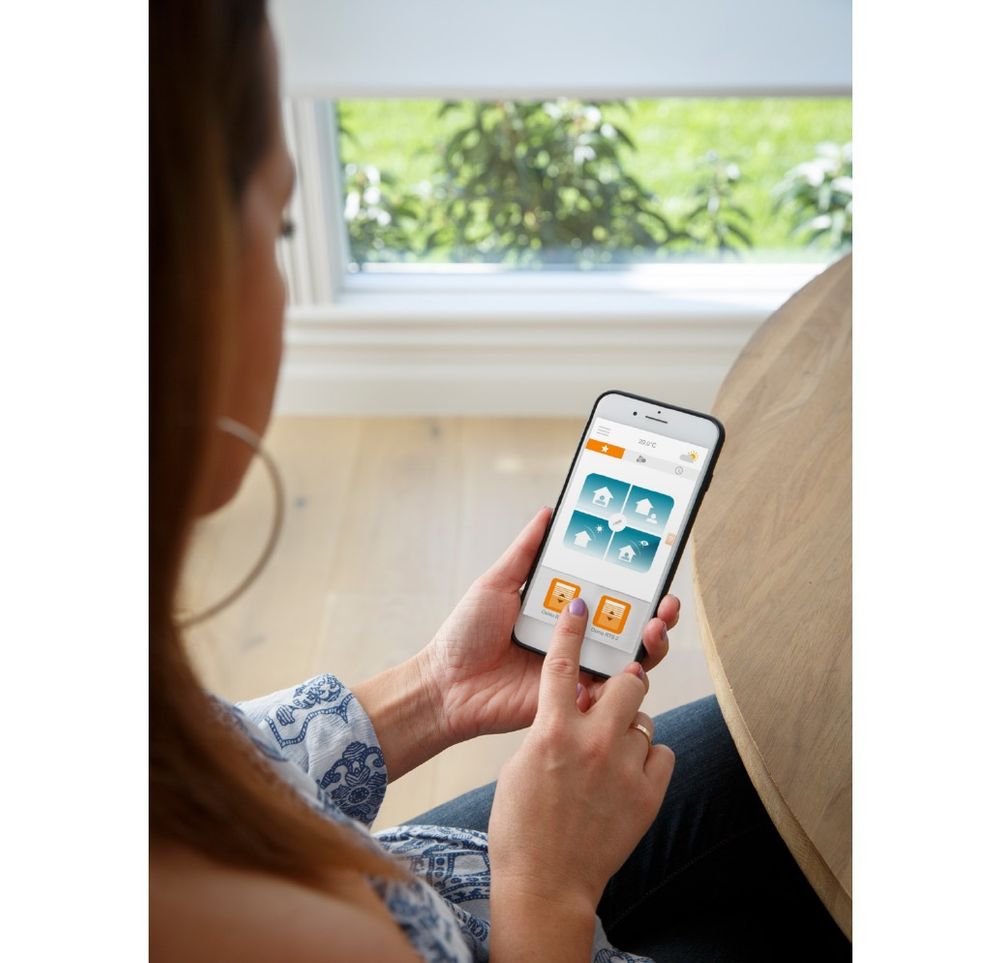 Smart phone integration with Somfy Connexoon Hub
$199
Enhance your motorised blinds with smart phone integration. Pair your motorised blinds with a Somfy Connexoon Hub and install the Somfy myLink app on your smart phone, to automate your window furnishings just the way you want.
It doesn't get more effortless than using your voice to open and close your blinds, with a Somfy Connexoon hub connected to your voice assistant.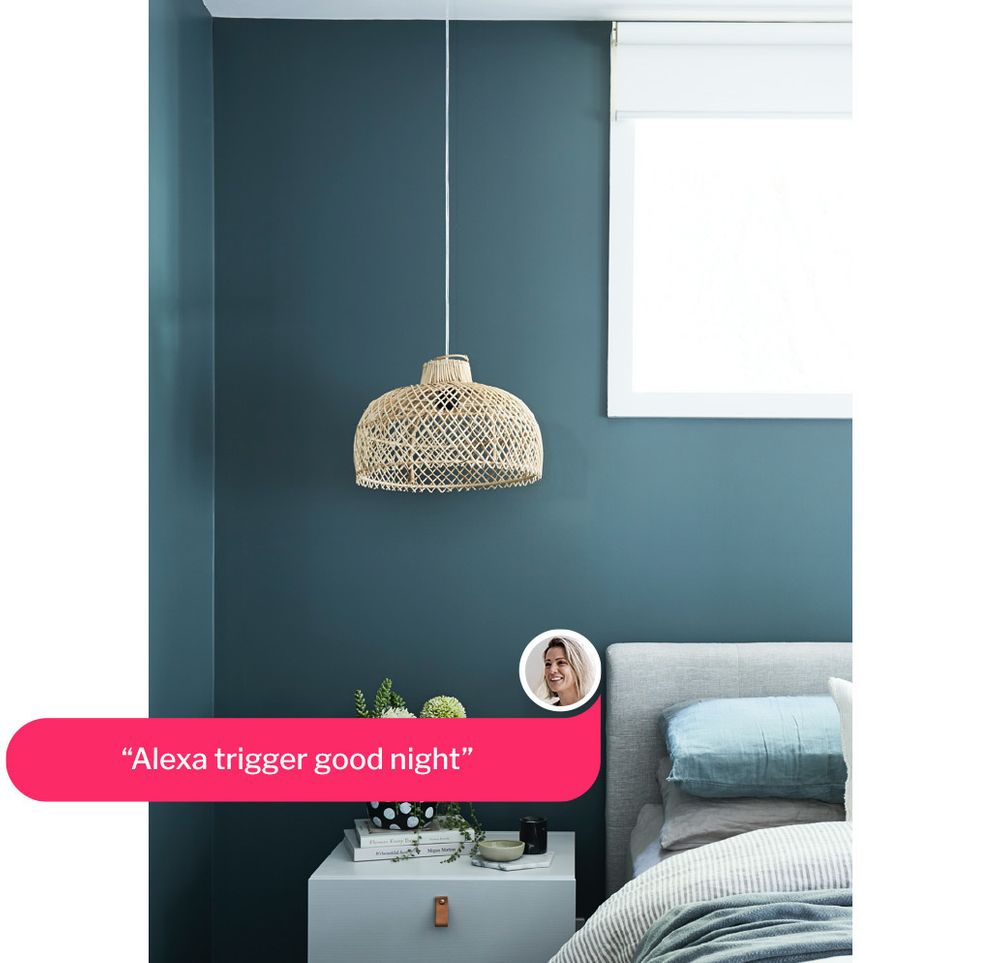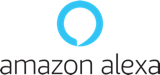 Amazon Alexa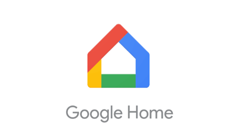 Google Home

If This Then That
Retrofit solutions for so many blinds.
Simplify your life by motorising all your existing roller blinds.
Motorise all your blinds.
Install a motor to every roller blind in your home, as long as each blind is between 710 mm and 3 metres wide. This includes double roller blinds, which you'll need two motors for and linked roller blinds.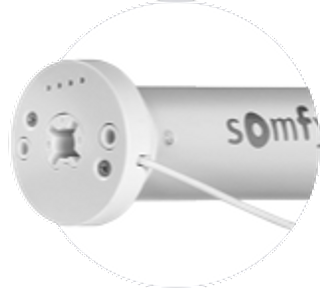 Somfy Sonesse 30
Perfect for retrofit blinds
Sound level

44 dBA

Torque

2.0 Nm

Adjustable speed

10-28 rpm

Battery life

10 months

Warranty

5 years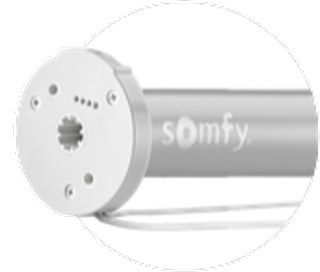 Somfy Altus 28
If retrofitting get in touch
Sound level

54 dBA

Torque

1.5 Nm

Adjustable speed

10-28 rpm

Battery life

9 months

Warranty

3 years
Accessories
Add your accessories when you order your motors, or come back later and add them on.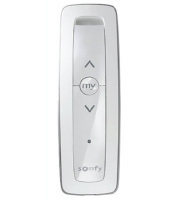 Somfy Situo 1 RTS Pure 1 channel remote
RRP $130
$90
Perfect for one room
Works with roller blinds and curtains
Works with retrofit blinds (battery motor required)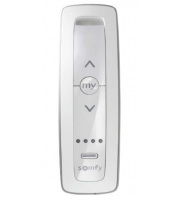 Somfy Situo 5 RTS Pure 5 channel remote
RRP $160
$130
Suitable for multiple rooms or blinds
Works with roller blinds and curtains
Perfect for retrofit blinds (battery motor required)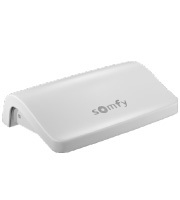 Somfy Connexoon Window RTS Hub
$199
Control your motorised blinds and curtains with the Somfy Connexoon Window RTS App
Control up to 30 motors
Works with Google, Amazon and IFTTT voice control products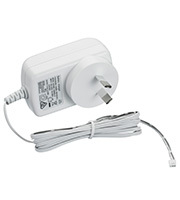 Somfy Sonesse charger
$35
Works with Sonesse battery motors
Required to charge your battery motor
Have a question? We're here to help
1300 918 390
Mon to Fri 8am - 6pm & Sat 10am - 3pm