Luxury, motorised curtains for your dream home.
Motorised curtains are the ultimate choice for the most stylish homes and it doesn't get more premium than DIY Blinds + Somfy. The market leading technology, designs and fabrics that we use can be found in the world's best hotels. Our curtains scream custom made and what's more they are quick to install, making it so easy to glam up your windows.
The pinnacle of luxury window furnishings.
Your home will become an Instagram sensation when you install motorised curtains. And beyond the luxe look are ultra premium craftsmanship and technology. Your curtains will live up to all your expectations with their effortless, smooth and quiet operation. It's also super easy to set up your motorised curtains to enhance your lifestyle.
World class luxury.
Wake up to luxury every day. When you invest in DIY Blinds and Somfy, you're getting the very best in technology and design.
Designer curtains meet premium technology.
Somfy + DIY Blinds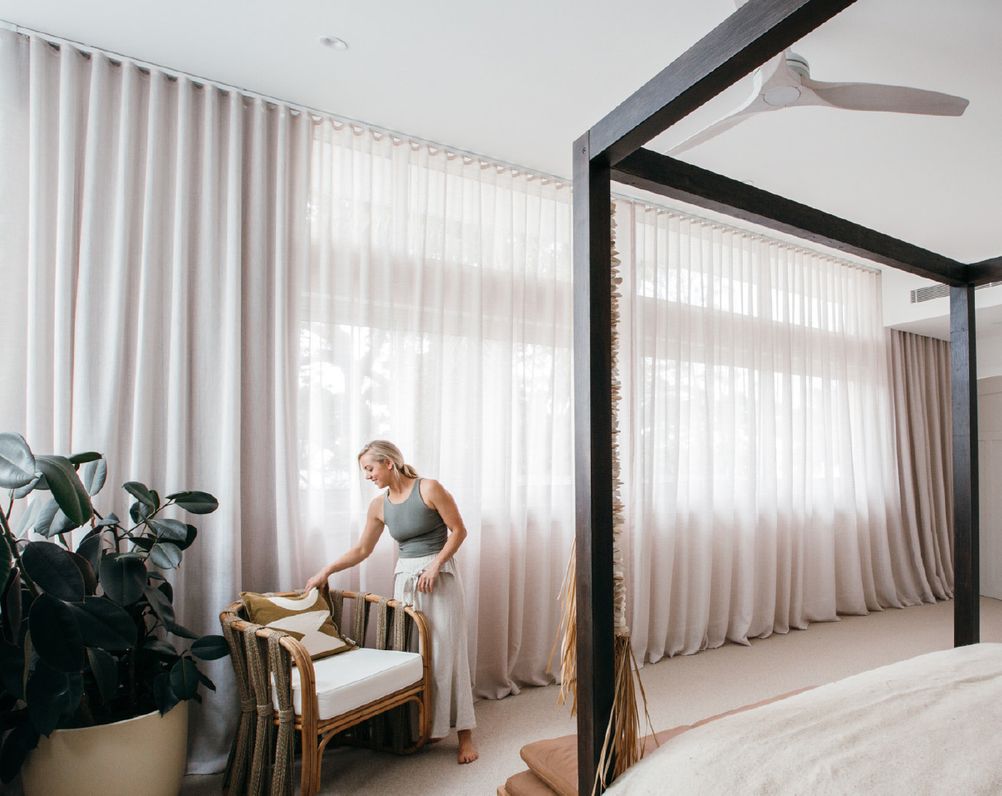 It's all in the details
Sleek and streamlined tracks, European technology and plush, designer fabrics. Motorised curtains are the perfect marriage of design, function and luxe style. We use more fabric per square metre than our competitors, to achieve a full and sumptuous look.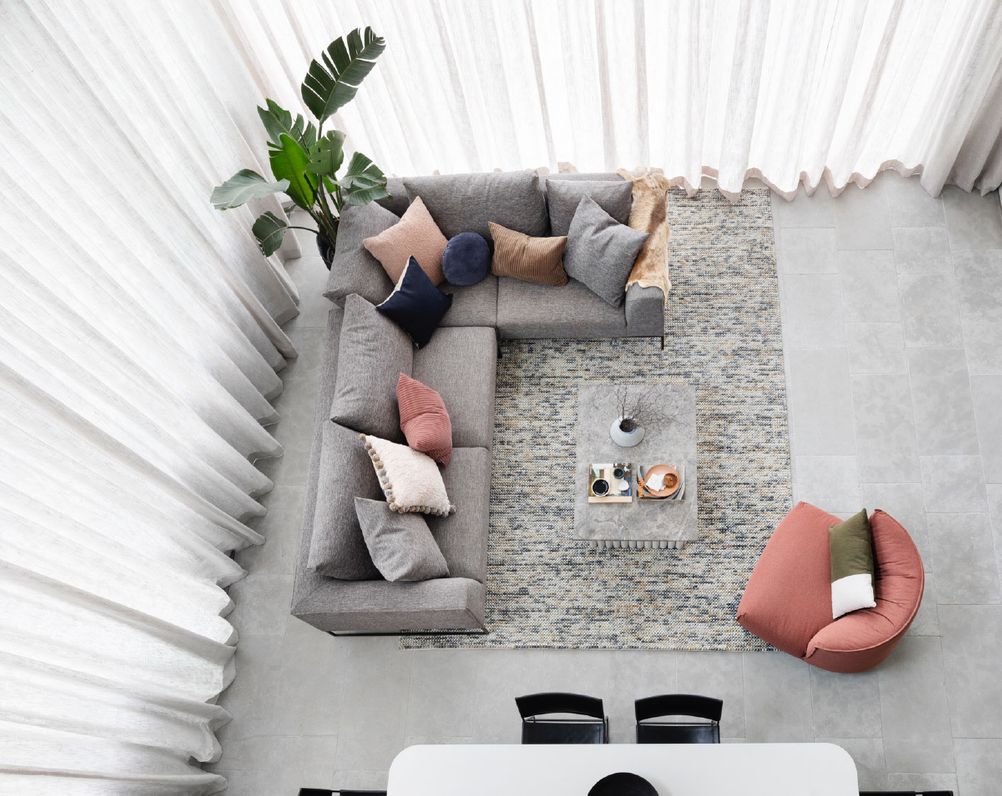 Custom made, every time
Have your motorised curtains custom made to your exact specifications. The ultra premium, Somfy tracks cover spans up to 5 metres wide and can be designed to fit most window shapes.
If you're renovating or building, plan ahead for wired motorisation. You'll get a seamless finish and your curtains won't ever need charging.
Your own private sanctuary
Curtains in sync with your daily routine, now that's what we call clever. When your motorised curtains are paired with the Somfy Connexoon Hub, you can set up day and night programming.
Timed to match your lifestyle
Curtains in sync with your daily routine, now that's what we call clever. When your motorised curtains are paired with the Somfy Connexoon Hub, you can set up day and night programming.
Privacy when you need it
Achieve privacy in a heartbeat, by closing sheers or blockout curtains without having to lift a finger.
Soften the sun's glare.
Diffuse harsh light and prevent your treasured furniture and floors from fading. The Somfy Connexoon Hub displays the latest weather data based on your precise geolocation so you can close all your curtains in one tap. And add Alexa or Google Home to your Hub to set your curtains to respond automatically to high UV.
We're a busy family and motorisation is super easy!
Someone's always home.
Relax on holiday by opening and closing your motorised curtains from anywhere in the world, so no one will guess you're away.
Move your curtains, even when you're away from home.
Make your home more safe and secure by using the Somfy Connexoon Hub to set your curtains to open and close. This gives the impression that you're home... even when you're not.
Longer lasting luxury
Keep your beautiful fabric pristine. The only reason to touch your curtains is to admire their craftsmanship.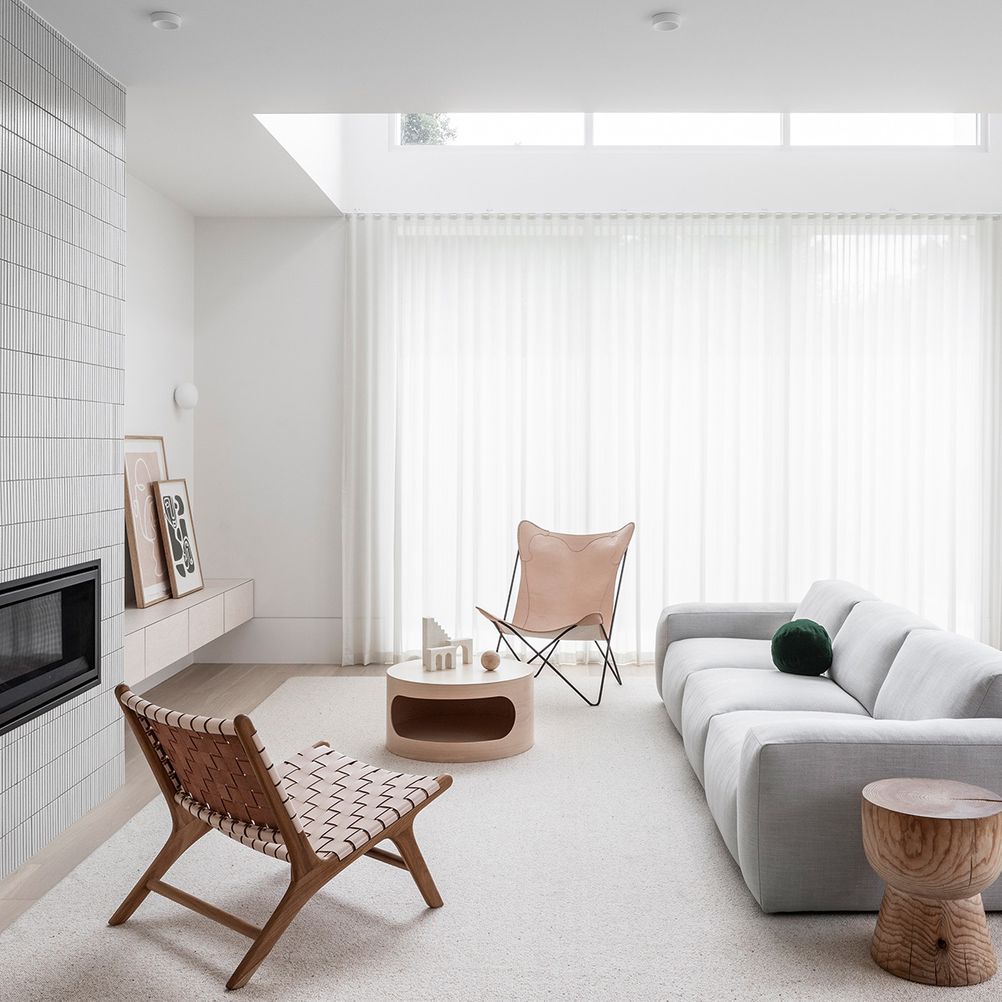 Look, don't touch
Because you never need to open or close your curtains by hand, they'll look as good as new for years to come. S fold curtains will keep their stunning shape for longer too.
No science degree needed.
Motorised curtains aren't just for tech geeks. Somfy's premium range of motors and accessories, are a joy to use and so easy you can set them up yourself.
Battery or wired motorisation.
Whether you're treating yourself to new curtains or building from scratch, we've got motorisation options for any project.

Keep everything under control.
Choose exactly how you control your motorised curtains: remote, smart phone or voice activation.
Choose your perfect motor.
Somfy's battery motors and custom track are ideal for a quick and easy install. If you're building or renovating and can have an electrician wire cabling, then Somfy's wired motors combined with a custom track are the perfect choice.
Whisper quiet
Sleep easy knowing your curtains won't wake you (or your loved ones) up. Somfy's battery powered motors are designed to be whisper quiet, making them ideal for bedrooms.
Charge just once a year
Spend less time charging your curtains. Somfy's fast-charging, lithium-ion packs last for almost a full year without a charge. As the battery runs low, an LED lights up to indicate it's time to recharge with the Somfy motor charger.
Quick and easy self-installation
Put up your curtains in no time using our easy how to guides. Our battery powered curtains come ready to install and you don't need any electrical knowledge. Bonus!

Great for new homes
Wired motors are the perfect solution for new home builds where luxury, motorised curtains can be integrated from the start. They are also well suited to renovations.
No charging required
Wired motors are easy to maintain and unlike battery motors, they don't require charging. Just get your electrician to install them and you'll have your dream curtains.
Professional installation
Wired curtains can be easily installed by qualified electricians. Need a hand? We also offer install options in most metro areas across Australia. Just remember to call us first to check what's available in your area.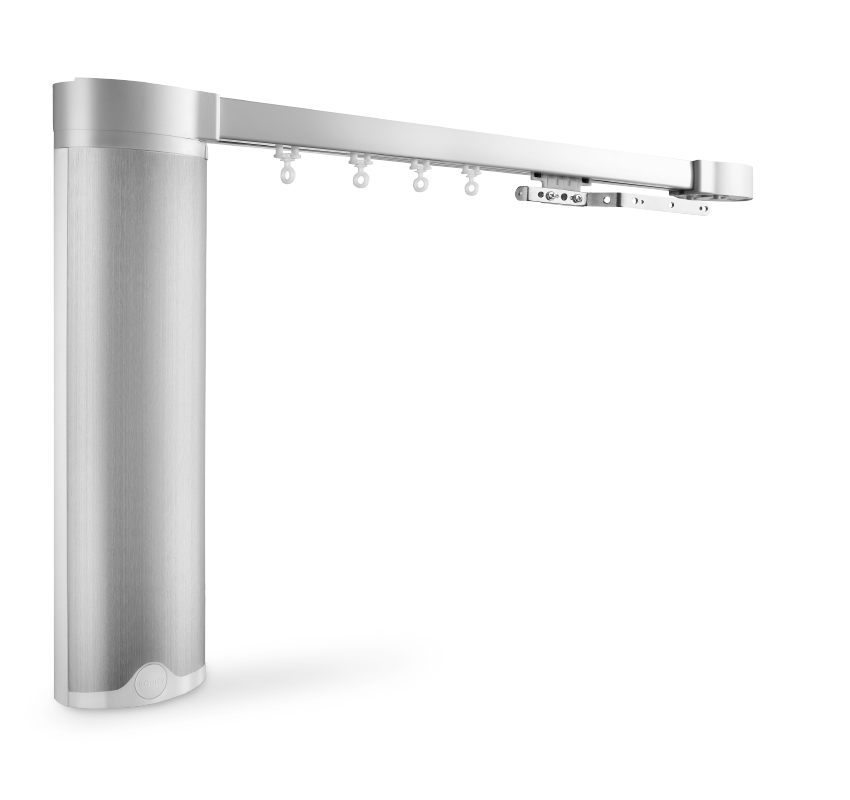 You're in complete control.
It's totally up to you, how you control your curtains. Choose the option that best suits your lifestyle: remote control, smart phone or voice control.
Somfy remote control
From $90
Depending on your home and curtains, select from our range of Somfy Situo remote controls allowing up to 5 motorised curtains to be controlled from the 1 remote.
For separate rooms like bedrooms that have one motorised curtain, we recommend a one channel remote. For common areas such as a living room with multiple motorised curtains, we recommend a five channel remote.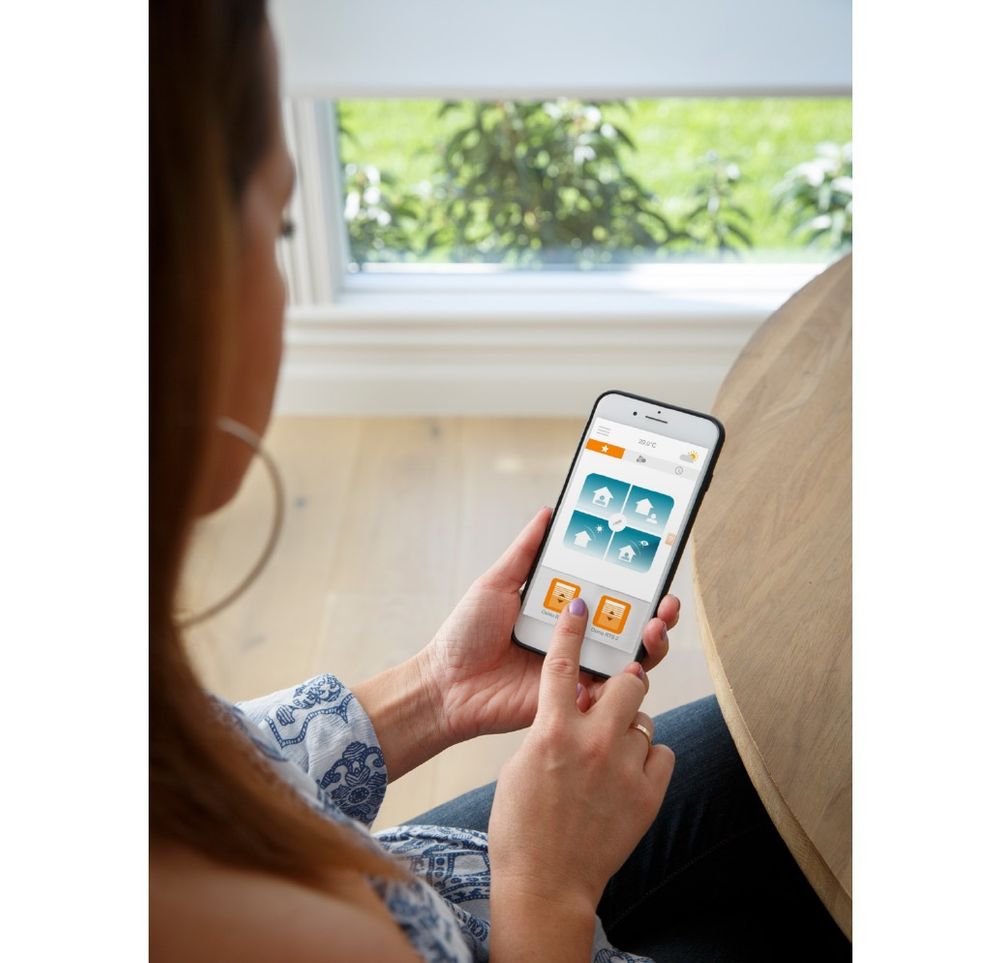 Smart phone integration with Somfy Connexoon Hub
$199
Enhance your motorised curtains with smart phone integration. Pair your motorised curtains with a Somfy Connexoon Hub and install the Somfy Connexoon App on your smart phone, to automate your window furnishings just the way you want.
Designer sheers create soft and calming hotel vibes in your home. Motorisation is the perfect companion to luxury curtains.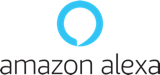 Amazon Alexa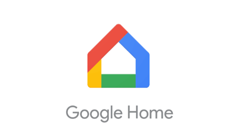 Google Home

If This Then That
Something for every window.
Motors and custom tracks for any sized window and designer fabrics to suit every style.
Dream big.
Pick from our entire range of designer curtains and simply add motorisation to get your dream look. For large, statement windows we offer motors that support heavier loads with ease.
Choose your luxury curtain motor.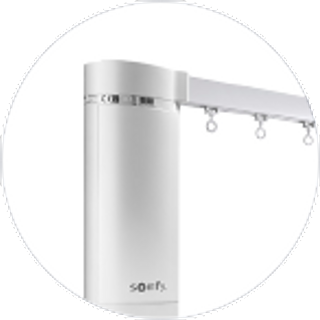 Sound level

45, 43, 41, 39 dBA

Torque

0.8 Nm

Adjustable speed

20cm/s, 17.5cm/s, 15cm/s, 12.5cm/s

Power

Rechargeable Battery

Warranty

5 years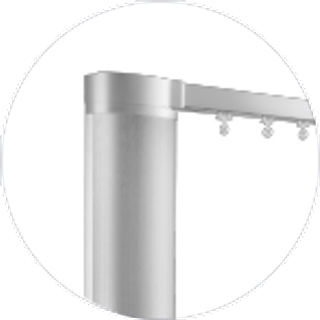 Sound level

45.2, 43.4, 39.7, 37.3, 29.8 dBA

Torque

2.0 Nm

Adjustable speed

20cm/s, 17.5cm/s, 15cm/s, 12.5cm/s, 7.5cm/s

Power

Wired 230V / 50Hz

Warranty

5 years
Accessories
Add your accessories when you design & order your curtains, or come back later and add them on.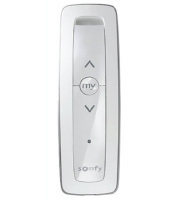 Somfy Situo 1 RTS Pure 1 channel remote
RRP $130
$90
Perfect for one room
Works with roller blinds and curtains
Works with retrofit blinds (battery motor required)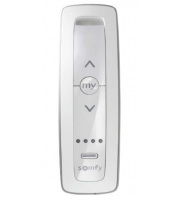 Somfy Situo 5 RTS Pure 5 channel remote
RRP $160
$130
Suitable for multiple rooms or blinds
Works with roller blinds and curtains
Perfect for retrofit blinds (battery motor required)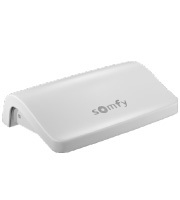 Somfy Connexoon Window RTS Hub
$199
Control your motorised blinds and curtains with the Somfy Connexoon Window RTS App
Control up to 30 motors
Works with Google, Amazon and IFTTT voice control products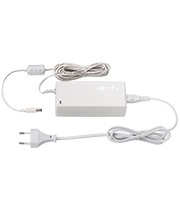 Somfy Irismo 45 Li-ion charger
$70
Works with Irismo battery motors
Required to charge your battery motor
Have a question? We're here to help
1300 918 390
Mon to Fri 8am - 6pm & Sat 10am - 3pm