At last, those drab grey skies are clearing and those delicious golden rays of sunshine are starting to return with renewed vigour. Summer is upon us, and we're more than ready to embrace sleepy, salt-encrusted days basking on the beach and lovely balmy nights cooling down with a refreshing beverage (or three).

But what about your poor old home? As much as we love the warmer months, the harsh Aussie sun has a tendency to pierce through our windows, heating up the house and fading your carpets and furniture.
This summer, why not give your abode the brick-and-mortar equivalent of a slip, slop, slap by investing in the right window treatments for sun protection. (You'll thank us when you're seeking refuge on the couch during those 40-degree days.)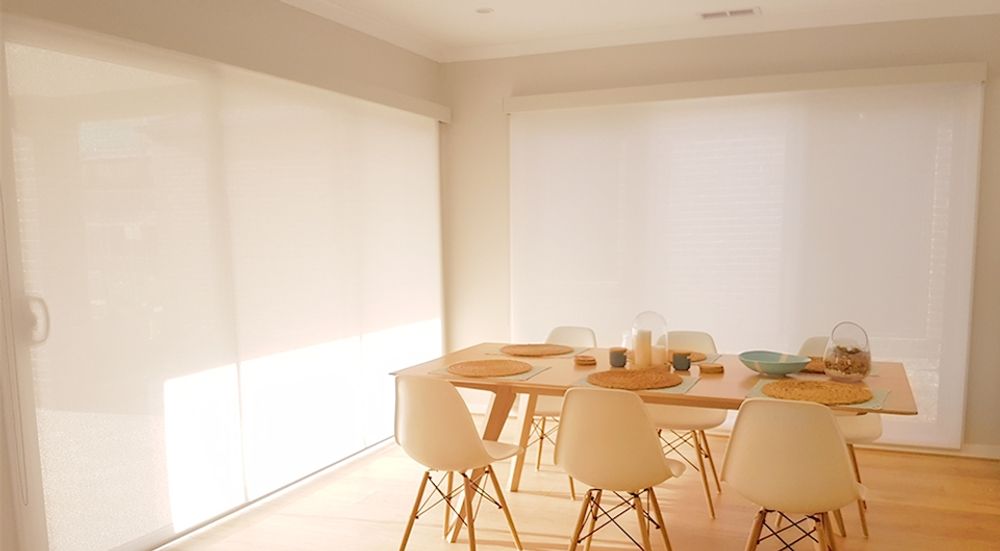 The short and sharp answer: sunscreen blinds
While Venetian and vertical blinds are certainly aesthetically pleasing, they're not the most ideal options for keeping those bigger areas nice and cool in summer. Here, you're better off choosing roller blinds, roman blinds or panel glide blinds, as these each come with the option of a sunscreen fabric. At DIY Blinds, our sunscreen material blocks out a whopping 95% of UV rays, therefore seriously reducing glare and heat in your space and leaving you to enjoy those ceiling fans in peace.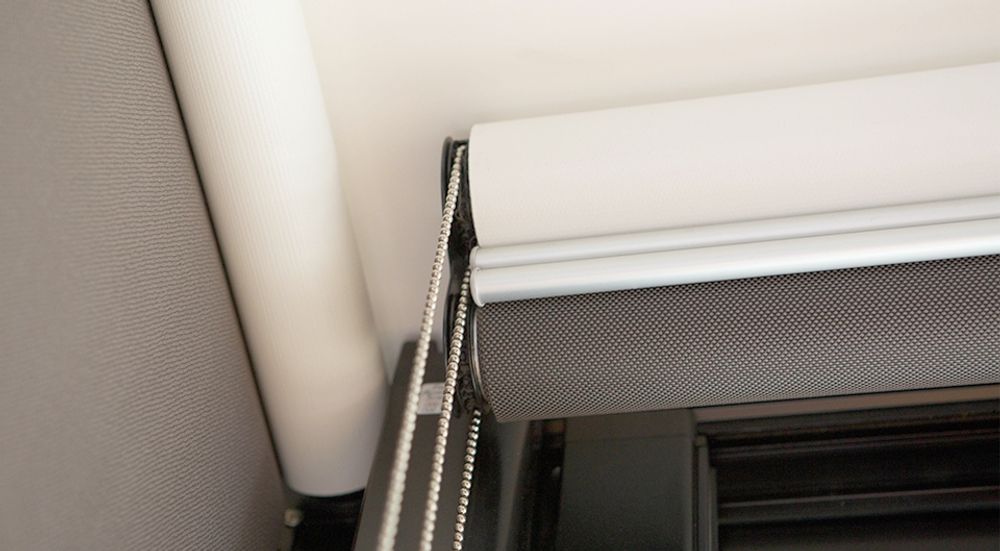 Double up the benefits with double roller blinds
If you're extra sensitive to summer, and sunscreen blinds simply aren't enough for you and your home, you have the choice of adding a light-filtering or blockout blind to your sunscreen roller blind. Double Roller Blinds are hugely popular these days as they provide a variety of benefits: you can darken a room and ensure full privacy with blockout fabric, or choose to diffuse that harsh sunlight with a light-filtering material. The addition of the sunscreen blind means you can choose when you want to maintain those gorgeous sweeping views, and when you want to cosy up for a private night in.
Save on your air conditioner bills by choosing honeycomb blinds
We've mentioned it time and time again, but honeycomb blinds really are the most energy-efficient window treatments out there. Available in either blockout or light filtering materials, honeycomb blinds are structured in such a way that they actually create an air pocket between your room and the window. This air pocket prevents all that cool indoor air that's whirring around your room from escaping, meaning you won't be cranking up that air conditioner nearly as much as you normally would.

Can't decide what's best for your circumstances? Give the DIY Blinds team a call and we will happily have a chat about what will best work for you when it comes to cooling down your house this summer.
Have a question? We're here to help
1300 918 390
Mon to Fri 8am - 6pm & Sat 10am - 3pm