Plantation Shutters are the ultimate luxury choice to complete your home. Our Australian Made Plantation Shutters are extremely popular as a result of our 7 day manufacturing time and incredible 20 year warranty. What frame design do you choose for your window? We've got you covered!
L Frames
The most popular frame type we offer. The simple L frame comes in two sizes (Small L & Medium L) to perfectly fit inside or outside your window frame.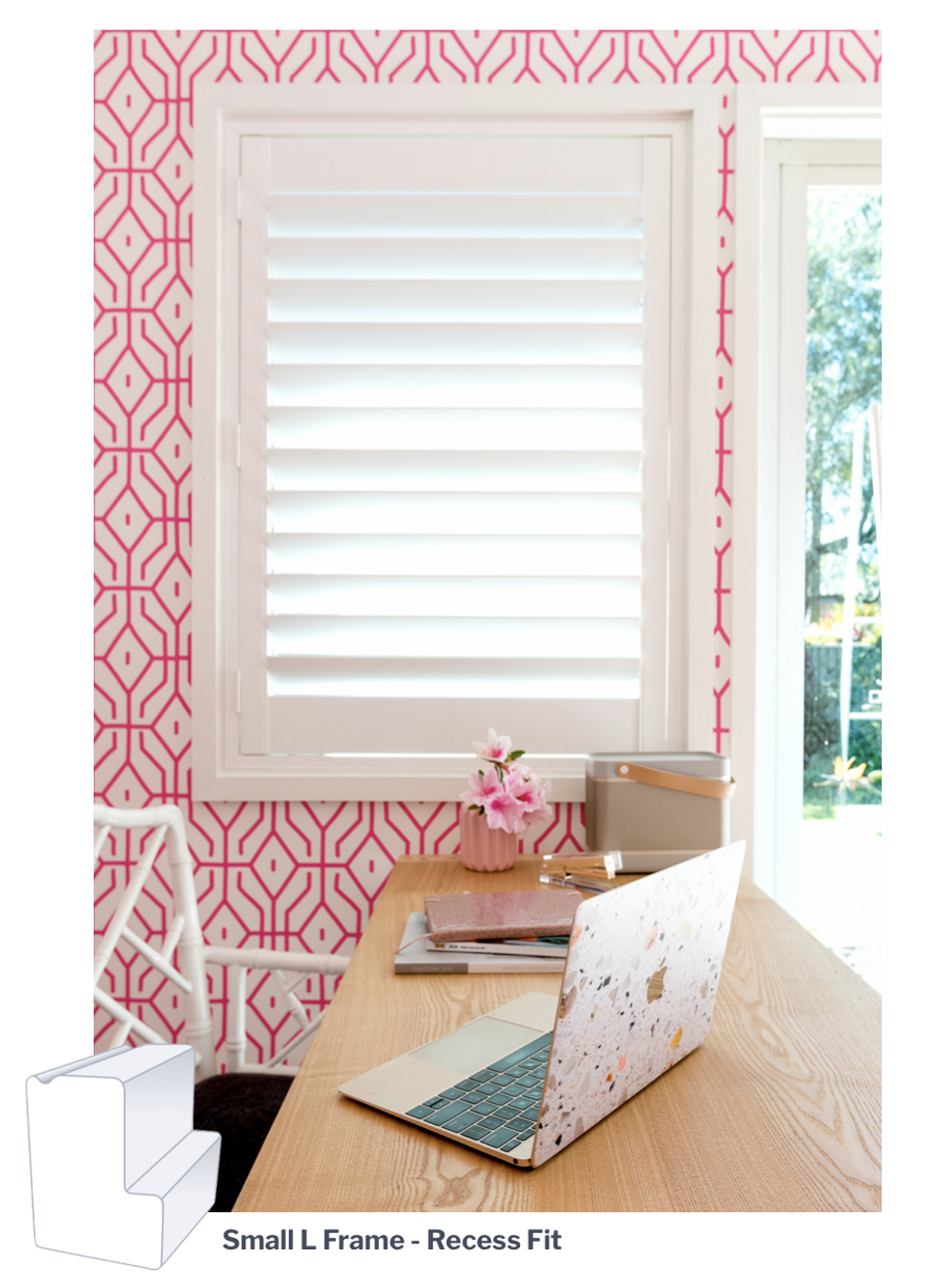 L Frame - Recess Fit
The small L Frame can be used as a recess fit or fitted to a wall or architrave and used as a face mounted frame. The L Frame provides a clean look by allowing the slim, squared frame by only having a 25mm wide frame. With a recessed L frame, you need to consider the type of window frame the plantation shutters will be sitting inside. A lot of windows aren't square, so for an L frame recess fit shutter, caulking will be necessary.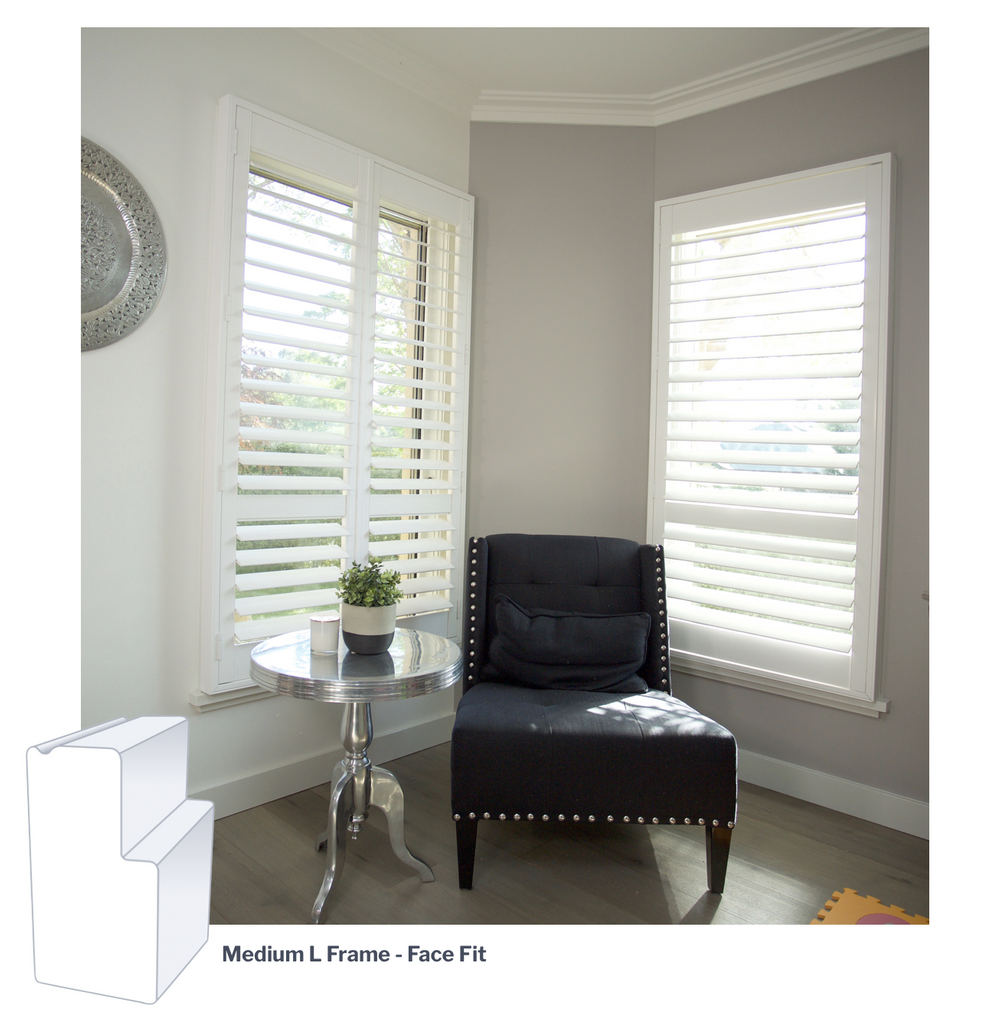 L Frame - Face Fit
The face fit L Frame suits many applications, though the most prevalent reason for selecting a face fit plantation shutter is if you have limited space between the front edge of the window frame and the window pane. If you have less than 70mm between the glass and the front of the frame, a face fit L Frame is the best option.
The face fit L Frame shutter is also a great option if your window frame is severely out of square.
Z Frame
Only available as a recess fit option, the Z Frame allows for the perfect recess fit plantation shutter for an out of square window or even butting up next to a brick wall.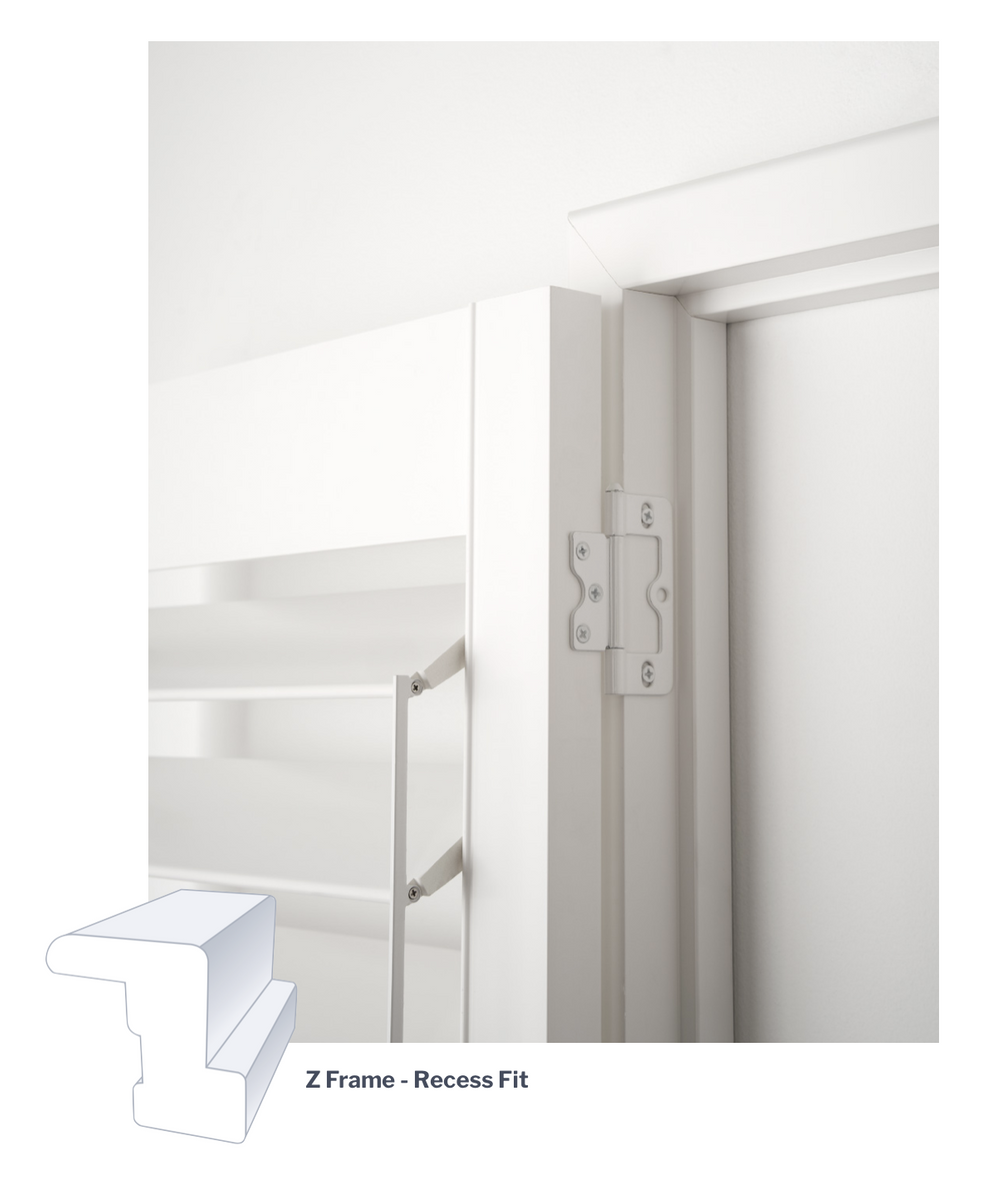 Z Frame
Great for the out of square window frame. The Z Frame contains edges to cover gaps of up to 10mm the shutter to the space it's sitting in.

Z Frame with Sill
If your recess fit plantation shutter sits within an out of square space, though has an extended window sill, then the Z Frame with Sill is the perfect option. Gain the benefit of hiding your uneven space with the Z 'wings' of the frame and have a flat bottom edge of your shutter frame sitting on your existing sill.

Plantation Shutter Frame Dimensions
In order for you to select the best frame for your space, you need to know how much space your shutter frame selection requires. Just remember that you need an extra allowance between the shutter frame and your window pane to allow the shutter louvres to open fully.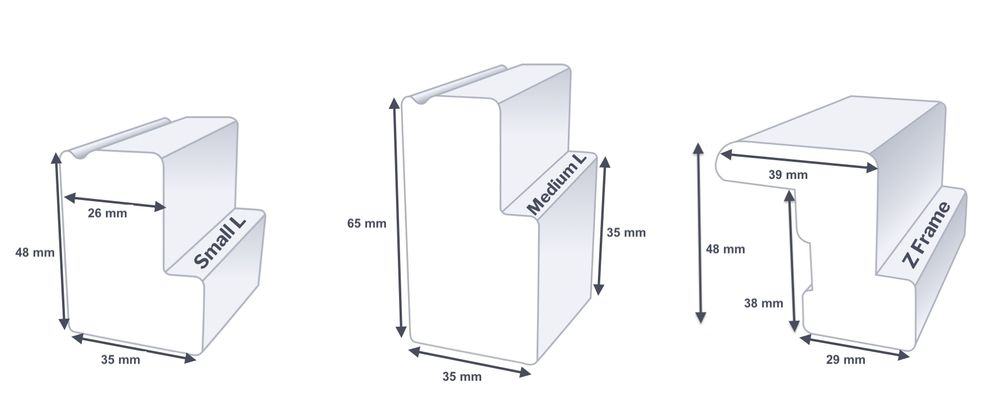 Have a question? We're here to help
1300 918 390
Mon to Fri 8am - 6pm & Sat 10am - 3pm