Julia and Sasha's latest project #LittleWillowReno is now complete; they had a huge turnout for their recent open-for-inspections and their home is now ready to go under the auctioneers hammer this coming weekend.
The DIY team were honoured to be approached by Julia and Sasha during the early planning stages for this project as they sought our expertise in the selection, supply and installation of the window furnishings for #LittleWillowReno. Our team had so much fun working with this amazing couple, topped off by a factory tour where Julia and Sasha were able to see first-hand how our blinds and shutters are made. They were also able to meet our hardworking team in the factory who helps us to supply our customers with the highest quality Australian Made window furnishing. Julia and Sasha even had a go at making some roller blinds themselves.
Their renovated Edwardian four-bedroom home in the leafy suburb of Elsternwick has a targeted sale price of $2.5 million plus. At this price point, it's understandable that they wanted quality and were immediately drawn to our PolyLux® Shutters.
After working together with our team, Julia and Sasha also chose designer S-Fold curtains to drape over the French doors in the master bedroom and light filtering roller blinds in their open plan living area which consisted of the kitchen, dining and lounge rooms.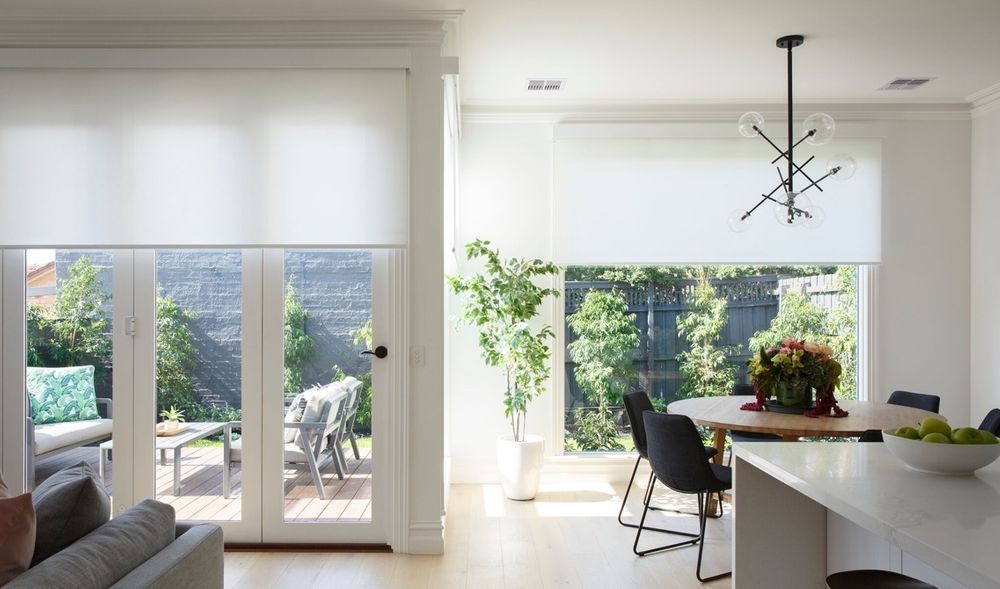 The sheer curtains in the master bedroom played both a functional and aesthetic role in the space. The curtains helped to soften the room while offering a stylish way to defuse the morning light. For privacy and complete darkness in the bedroom, Julia and Sasha have incorporated a block out roller blind behind the curtain, a great solution many of our customers have used in the past. The S-Fold curtains Julia and Sasha used was from the Morton range, and the colour they selected was Silver.
Light Filtering roller blinds in the open living space at the back of the house were the perfect choice. Julia and Sasha have chosen Metro from our Light Filtering range in Dove/White, and finished the look with 100mm white metal pelmets. The Light Filtering blinds offer a level of privacy during the day and night, whilst removing glare and harsh UV rays during the day.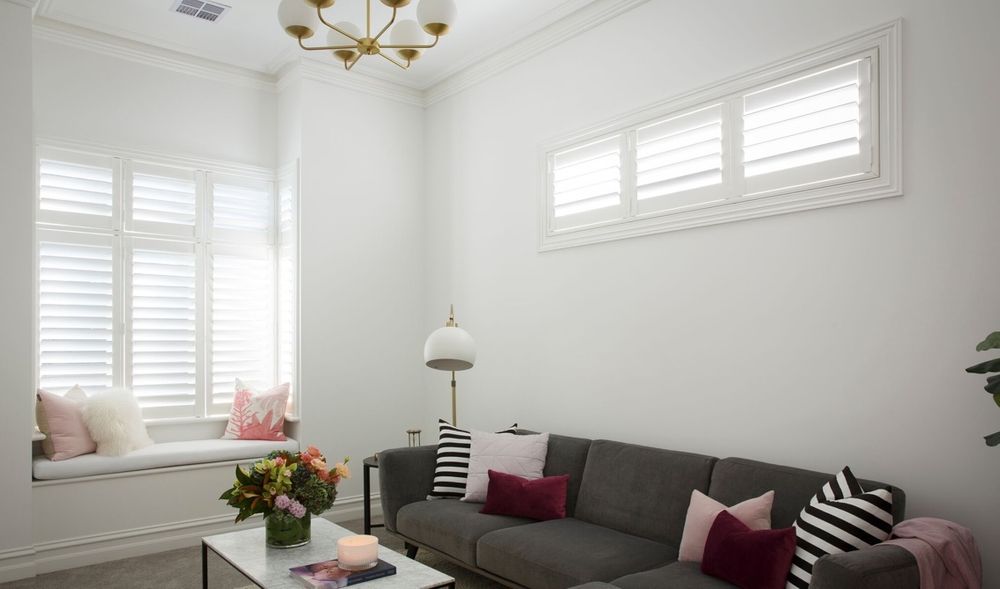 "We were also able to meet the hardworking team in the factory who supplied us with the highest quality Australian Made window furnishing."
Julia & Sasha
Julia & Sasha visit DIY Blinds
Featuring PolyLux® Shutters
Have a question? We're here to help
1300 918 390
Mon to Fri 8am - 6pm & Sat 10am - 3pm