So, you've settled on the style of blinds you wish to adorn your beautiful home. Hard part over, right? Wrong.
Now you are faced with the precarious task of choosing the fabric and colour of your blind. Plain or textured? Light or dark? Warm or cool colours? It can all be a bit overwhelming.
Let us give you a helping hand. As experts in the industry of window treatments, we know what's hot and what's not. That's why we've put together your go-to guide for discovering what's on-trend right now, saving you the stress of making a fashion faux pas when it comes to selecting your blinds.
Light and cool colours are in
Perhaps unsurprisingly, whites and light greys are the most popular choice of colours in blinds. While warmer tones emanate more of a traditional vibe, cool, blue-based hues are proving particularly favourable, especially for those wanting to channel a modern-yet-classic ambiance. Certain colours that are flying off our shelves include the crisp white tones of 'Surf', and the rich and defined grey shade of 'Driftwood'.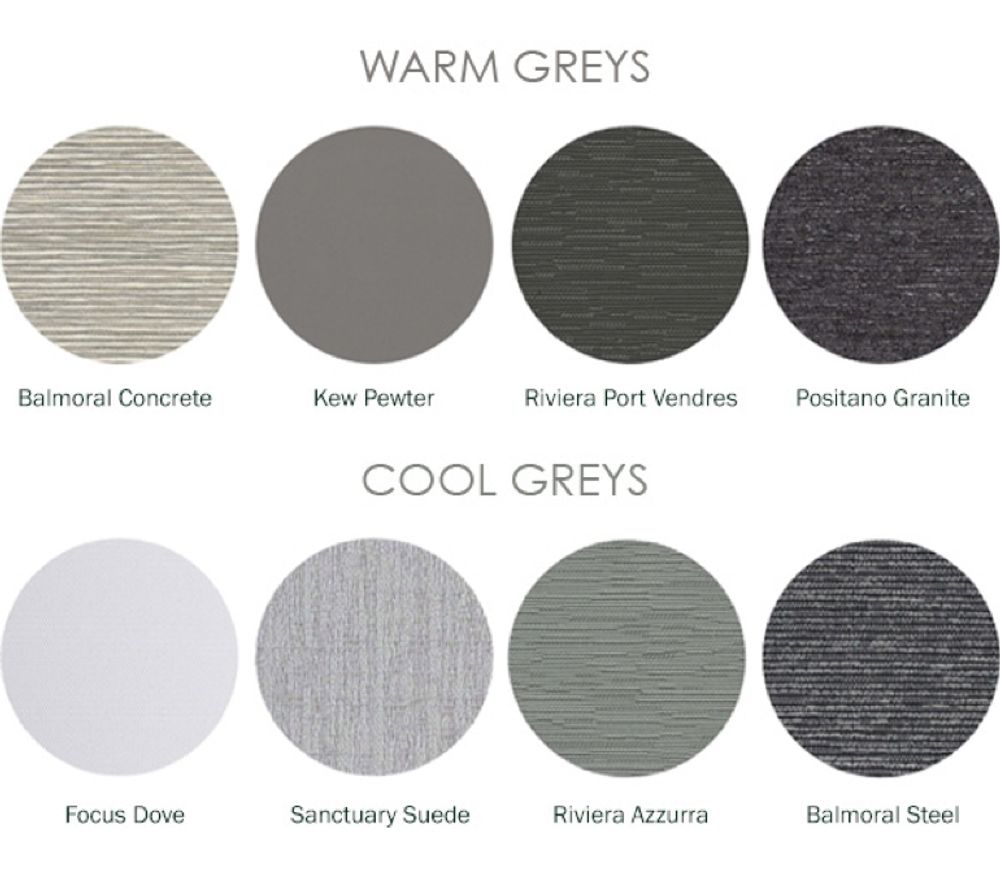 Plain and simple fabrics for a clean look
With minimalism still powering ahead in interior design trends, many customers are choosing subtle textures for their blinds. One of our most popular ranges is our Vivid Collection, offering really streamlined and understated tones. Blinds in this fabric work particularly well for large windows, and their flame-retardant qualities render them not only visually-stunning, but super practical too.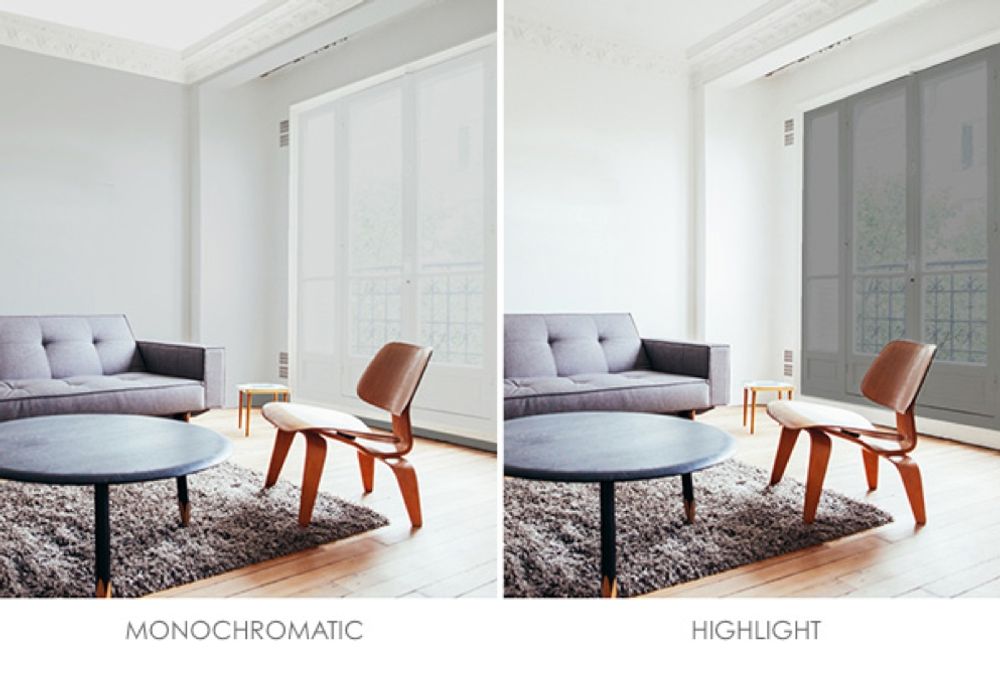 Subtle textures are hot hot hot
While some customers like it clean and minimal, others prefer to introduce a bit of texture into their space. Our top three textured fabrics are:
Barbados – Harnessing an intricate woven design, Barbados blinds bring a soft and elegant texture to your windows.
Balmoral – Slightly more chunky and deliberate than the Barbados fabric, Balmoral blinds embody a horizontal linear texture that builds dimension to your windows.
Dakota – While Barbados and Balmoral are about soft surfaces, Dakota embraces a coarser texture. The criss-cross weave in this fabric gives your window treatments a bit of character.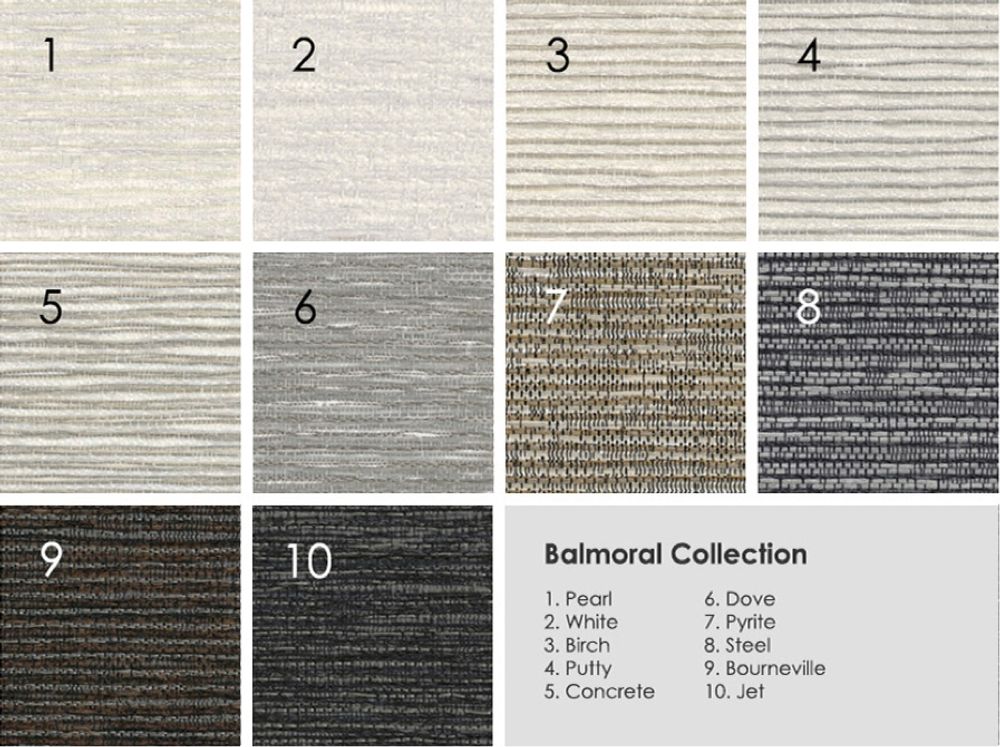 Bathroom blinds: an opportunity to make a statement
Naturally, heavy fabrics don't exactly respond well to moisture in wet areas – i.e. the bathroom. While we've already touched on the best styles of blinds to install in these spaces, there can be a right and a wrong way to approach this in terms of style. One option many home-owners choose is to mount beautiful black aluminium Venetian blinds on their bathroom windows. Bold, daring and classy, Venetians in rich dark tones offset glossy white bathroom tiles perfectly, proving themselves extremely fashionable in modern interior design.
Have a question? We're here to help
1300 918 390
Mon to Fri 8am - 6pm & Sat 10am - 3pm