The easy way to retrofit your roller blinds with motorisation.
Welcome to our simple guide to retrofitting your existing roller blinds with Somfy motors. You're going to love just how quick and easy it is to remove your chains and insert your motors. Let's go!
Before you get going
A
B
OK it's time to start installing,
let's take it step by step.
1
Unclip your blind and remove your chain drive
A

If you have a pelmet unclip it.

B

Take the pin end side of your roller blind out of the bracket. It should come out easily. DIY Blinds roller blinds have a clear plastic cog. Rotate the cog anti-clockwise to retract the pin away from the bracket, which will help you remove it.

Take the chain drive end of your roller blind out of the bracket.


C

Remove the chain drive from your roller blind with a gentle tug.
2
Insert your motor
Grab your Somfy motor and slide it into the chain drive end of your roller blind. Be sure to line up your adapter and the tube profile so it slides in easily. Your motor will be flush with the tube when inserted correctly.

Remember to charge your battery motor before you insert it. See I need some extra help at the bottom of this page.
3
Point your charging port down
Make sure the charging port on your motor is pointing down to the ground, so you can easily recharge your motor.

4
Put your blind back up
Pick up your roller blind. Gently slot the motor end into the chain drive bracket and slot the pin end into the pin end bracket. When you hear a click it's secure. If you have a pelmet attach it to one bracket then use a small amount of force to clip in the other side.

You can carefully tape your aerial to the wall behind your roller blind (face fit blinds) or down the inside edge of your recess (recess fit blinds) so it's hidden out of view. Make sure the aerial isn't touching your roller blind, so it doesn't get damaged when you open and close your blinds.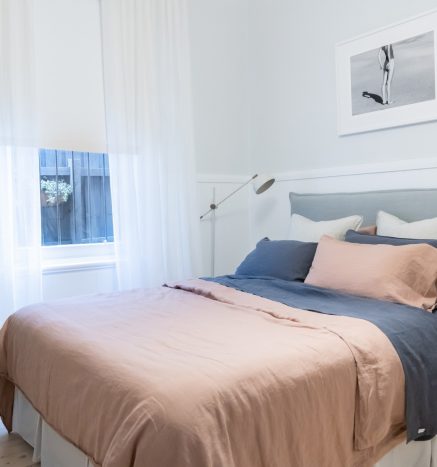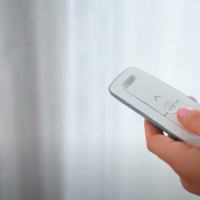 Congrats, you did it! Before you kick back and admire a job well done, don't forget to take a video of your motorised blinds in motion. And tag us on Instagram to really make our day.
Have a question? We're here to help
1300 918 390
Mon to Fri 8am - 6pm & Sat 10am - 3pm