When it comes to your humble abode, your living room is the space where you want to pour the most heart and soul. The name says it all – this is the area where you do most of your 'living'; the place where you sit, mingle and entertain. It's often where your guests will gather together, and as such, you want to create a richly warm and welcoming environment.

Achieving this might seem easy enough from the outset, but it can actually be quite a refined art. Professional interior designers have spent years collecting tricks of the trade to help give living rooms that instinctive sense of harmonious relaxation – after all, it's not simply about the look of a space, but the very feel.

The one element that remains key in honing your living room design is your lighting. The ways in which lighting can shift the mood of your space are vastly dramatic, thus it's something you want to get just right.

To help you out, here are three top tips on lighting that can transform your living room from a vapid shell into a luxurious retreat.
1. Acknowledge the general rule of thumb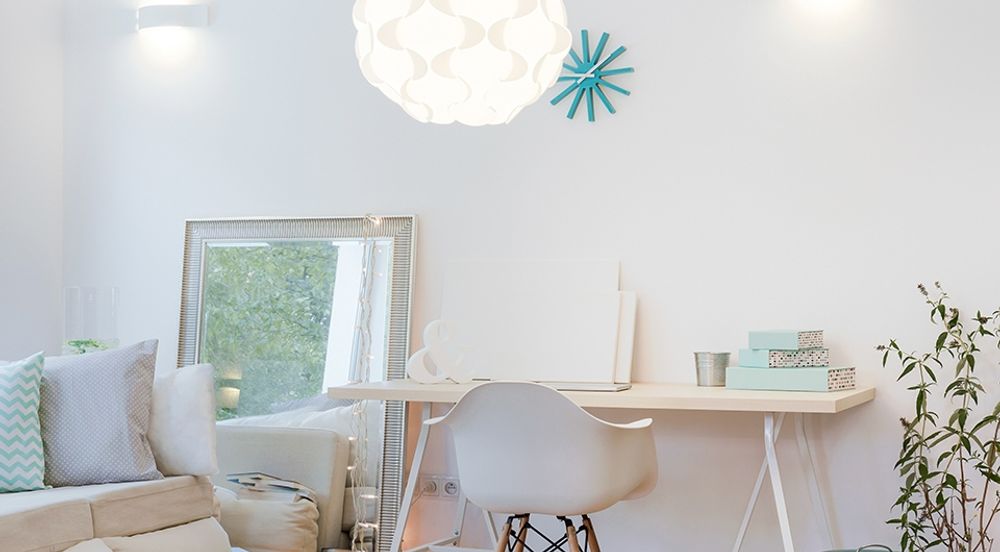 A cardinal law of living room design is to incorporate three layers of lighting: ambient, task and accent.

• Ambient lighting refers to your main source of light. This is most likely your ceiling light, so you need to carefully consider how you will approach your design here. Pendant lighting is a particularly ideal option as it offers chic ambience, especially when paired with a nifty dimmer switches.

• Task lighting, on the other hand, refers to your table lights and floor lamps used for reading, and other such tasks. A good idea here is to choose translucent light shades as they shed a soft, ambient glow.

• Accent lighting functions to enhance the style and architecture of your space. Try dappling in backlighting or uplighting to highlight focal points in your living room, such as a striking piece of art or a signature furniture item.
2. Choose your bulbs wisely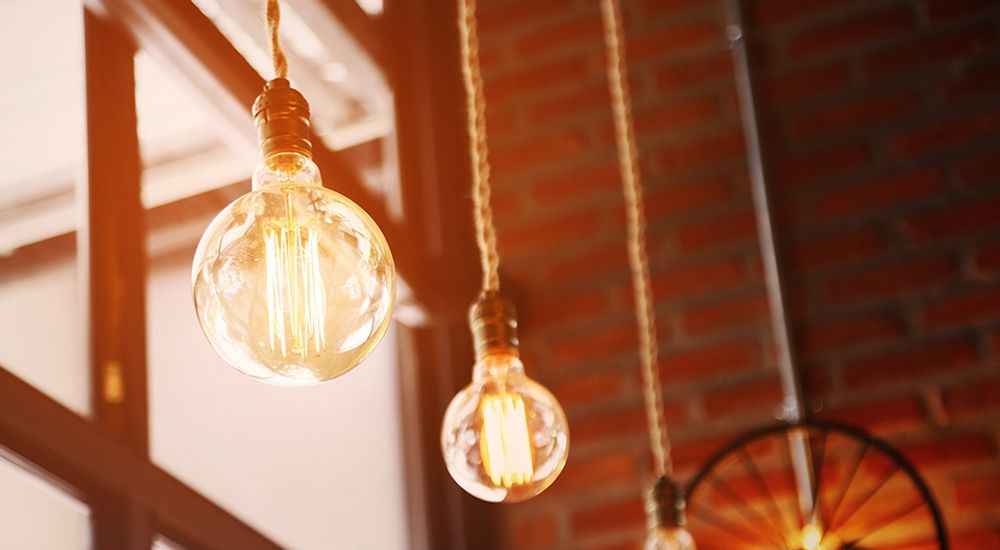 Have you ever stopped in the supermarket and surveyed the seemingly endless selection of light bulbs on offer, wondering which one is right for you? It's quite common for homeowners to choose the wrong bulbs, resulting in a spoiled overall effect of your space. To combat this, simply keep in mind that you want to opt for incandescent or halogen lighting in a warm colour temperature – 3000K is an appropriate choice as it emits a warm, yellow-tinged light that really amps up that cosy factor.
3. Consider how you furnish your windows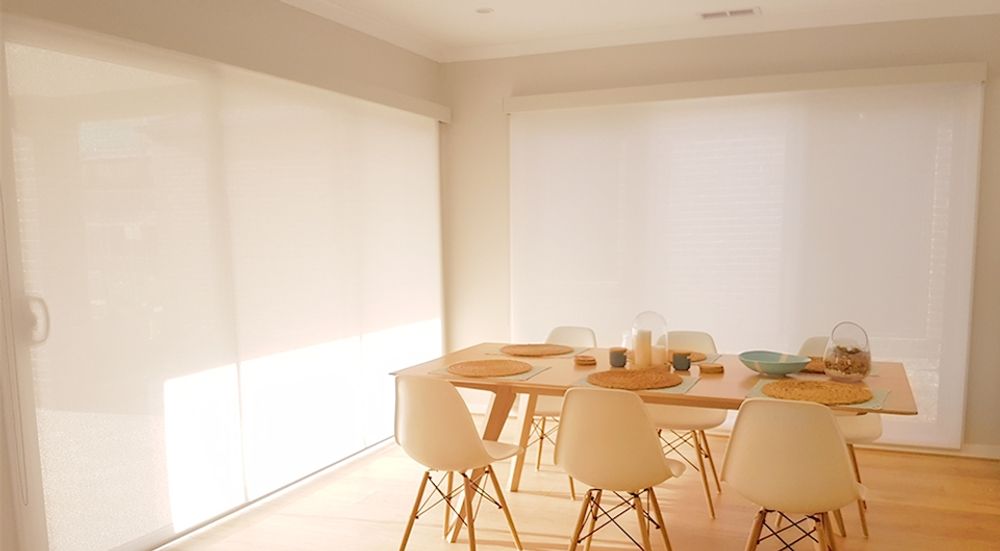 Natural light is a key source of ambient lighting, so it pays off to think about what kind of window treatments you install in your living room. We recommend exploiting your natural lighting by installing double roller blinds in light filtering and sunscreen fabrics. Here, you can leave both blinds open to maximise on the amount of sunlight pouring in; draw the light filtering blind to create a diffused and softened lighting effect; close the sunscreen blind to reduce glare while maintaining views; or pull both blinds closed to indulge in privacy when night falls.

By employing a well-thought out strategy when it comes to your living room lighting, you can successfully design an inviting space rich with ambience and appeal.
Have a question? We're here to help
1300 918 390
Mon to Fri 8am - 6pm & Sat 10am - 3pm