Glam up your home with effortless motorisation and get a FREE Somfy Connexoon Hub valued at $299.
Somfy's premium technology is market-leading and we're so excited to tell you about this amazing promotion. Read on for full details about how to nab a Hub for yourself!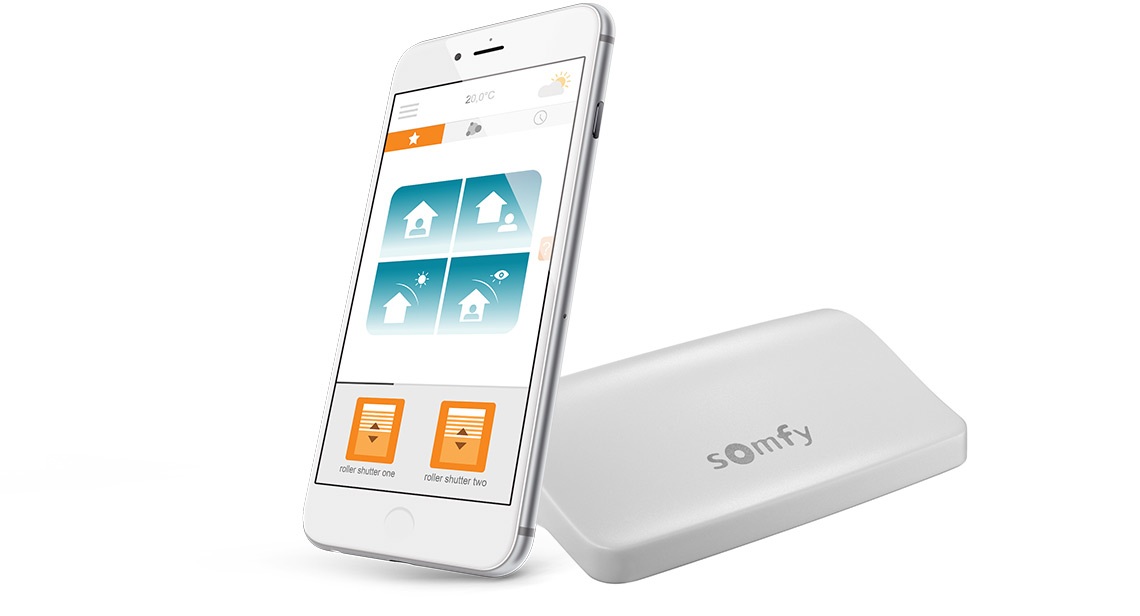 We're offering a free Hub when you buy 4 motors.

Until 31 December 2020 when you buy 4 or more Somfy-powered motorised blinds, motorised curtains or retrofit motors we'll add a Somfy Connexoon Hub to your order for free. Yes that's $299 worth of premium technology so powerful you can control all the blinds in your home with a tap, your voice or by scheduling them to match your routine. The offer is limited to 1 Hub per household and you can read our promotion terms and conditions.
The Hub will transform what you can do with your window furnishings. Control your blinds or curtains using the Somfy Connexoon app on your phone from literally anywhere: at home, the office or your holiday rental. Using your voice to open and close your blinds is as effortless as it gets, just pair the Hub with your home automation device to simplify your life. The Somfy Connexoon Hub connects with the world leaders in smart home technology Google, Amazon Alexa and IFTTT.

DIY Blinds + Somfy motorisation is the luxury option.
If you're new to motorisation all you need to know is that Somfy and DIY Blinds products are the pinnacle of effortless luxury. Think premium European technology, sleek design and designer fabrics rolled into one. When you buy a motorised product online from DIY Blinds, your order is sent straight to our team to be custom made in Melbourne, Australia with the highest quality materials.

Get the Penthouse look and make it smart.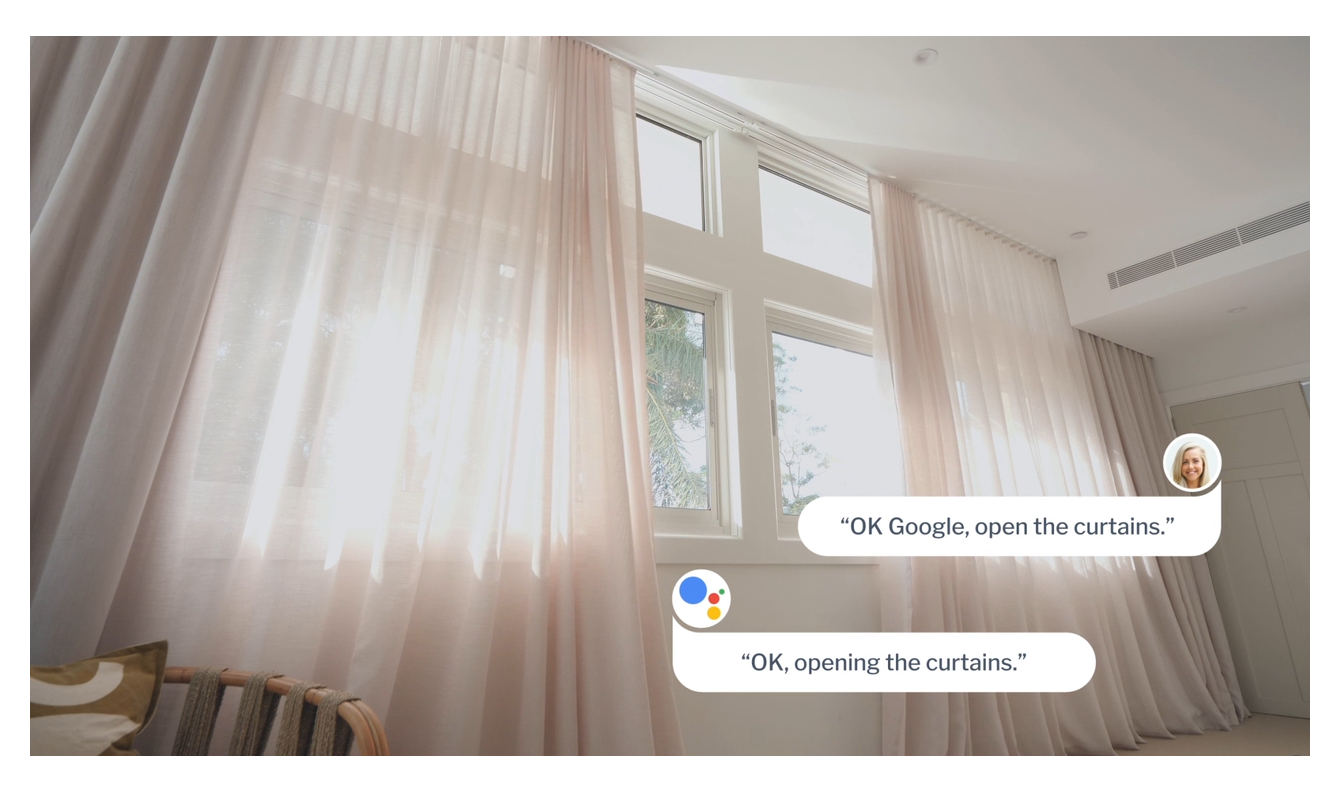 Follow us on Instagram and you'll see our customers' happy faces after they've installed their smart blinds and curtains for themselves (or retrofitted their existing blinds). By combining motorisation with our designer fabrics, our clients are breaking the internet with lustworthy looks you'd usually see in a luxury hotel. Check out Kyal and Kara's master bedroom and living room in their fabulous new home and Hunting for George's recent Green room project for a couple of stunning examples.
And best of all it's actually incredibly easy to do the whole project yourself. At DIY Blinds we believe in a hassle-free, online shopping experience and great customer service at every step.
Follow our 4 easy steps to designer quality, DIY blinds and your free Somfy Connexoon Hub.
Remember to order by 31 December 2020. The offer kicks in when you buy any 4 motors from our Somfy range, including motors for blinds and curtains and battery powered and wired options.
If you want to retrofit your current blinds then before you start take our short retrofit quiz, to make sure your blinds are going to fit Somfy's motors.
That's it! The only thing you need to worry about is containing your excitement until your order arrives on your doorstep!
Have a question? We're here to help
1300 918 390
Mon to Fri 8am - 7pm & Sat 10am - 3pm